Work may stress us out, drain our energies, but it doesn't really have to consume us completely. We have to strike a balance between work, family, friends, and ourselves, most definitely. I work in the F&B Industry, so social life is not a problem for me because I do enjoy working with my colleagues and communicate with the people that comes in the restaurant I work at. Stress is a part of my life, and while I enjoy spending time with my friends, I usually look forward to spending a time with my family as well.
At TGI Friday's, not only do they have a wonderful menu to give us a chance to have hearty meals with whomever we choose to spend the time with, they also recently launched a new menu for their drinks... because let's face it, eating meals will always be great, but sometimes we just have to drink up. :)
Beer tap at 60 pesos, local bottled beer for 75 pesos, beer by the bucket at 350 pesos, and cocktails starting from 125 pesos... what more can you ask for? Unlimited drinks, perhaps? Well, you can actually have unlimited Mojito for 295 pesos! Sweet!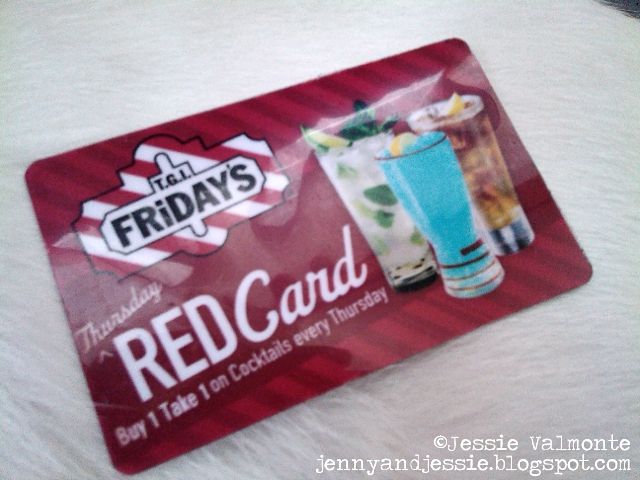 Most of us look forward to Friday to go out and be merry, but why wait for Friday, when you can actually go there and enjoy a Buy 1 Take 1 on cocktails every Thursdays? This TGI Friday's Red Card will be given out to TGI Friday's costumers for free, which can give you the access to enjoy two glasses of cocktails of the same kind for the price of one.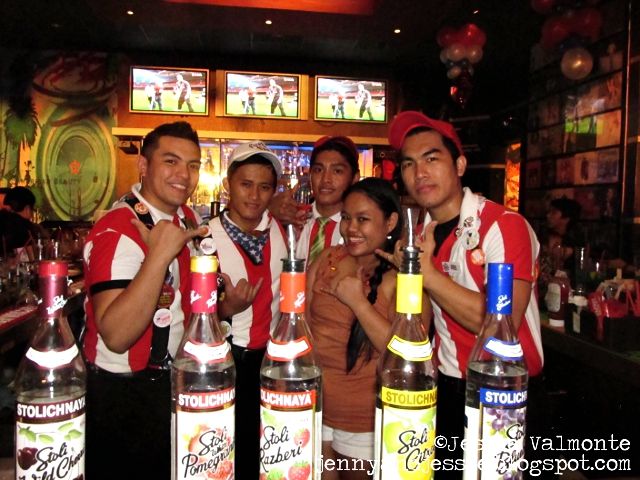 I studied Hotel and Restaurant Management in College, and part of our curriculum is bartending - mixing cocktails, and a little of flairtending. I didn't do well with the flairtending, and back then I was wishing I have the talents of TGI Friday's flairtenders, because they were just so good, and in my lifetime, I was lucky enough to watch them perform live.
Now, if you do want see how good they are with flairtending, I recommend you to visit TGI Friday's and watch the Stars Behind the Bar, a group of six talented flairtenders (who went through rigorous series of audition) on tour.
Tonight, they will be at the Bonifacio High Street branch, and aside from wowing you with their flairtending skills, they will also share tips and tricks about flairtending as well as how to mix cocktails. If you're not available tonight, here's the schedule of the tour:
Bonifacio High Street
>
March 21
, Aprill 11, April 25, May 09
Glorietta
>
March 22
, April 12, April 26, May 10
Mall of Asia
>
April 04
, May 16
Eastwood
>
April 05
, May 17
TriNoma
> April 14, May 04
Malate
> April 18, May 23
Alabang Town Center
> April 19, May 24
Tomas Morato
> May 02, May 30
Robinson's Galleria
> May 03, May 31
For more information, visit the TGI Friday's website -
http://fridays.com.ph
, like their Facebook page -
http://www.facebook.com/welovefridays
, and follow them on Twitter -
@Fridaysphil
.