I have been having problems with hair fall since I entered college. It may be due to stress, pollution, or a combination of many factors, but I have come to live with it, after all, we all shed hair.. it's just that I shed more than the usual.
When I embarked on a weight loss journey last year and started eating lesser than I normally did, losing weight boosted my confidence and morale, but the downside to it was that my hair fall worsened. Again, it might be due to many factors (Jessie told me it might be because eating less also meant less nutrients for the hair), but one thing was for sure: I was quickly losing my newly gained confidence.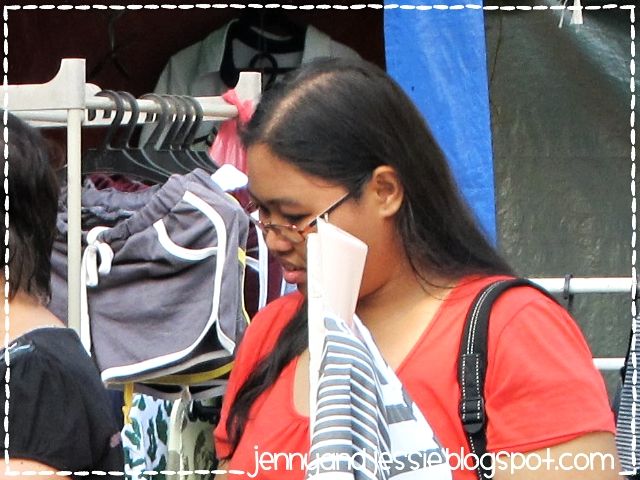 This was a "stolen" shot Jessie took last January (2012) while we were at the Quezon Memorial Circle. At that time, my mom and I were checking the stalls selling clothes, and while the image was taken from afar, I was quite alarmed when I saw how my head looked like. I edited this image to concentrate on me - original picture shows mom and the stalls at the tiangge.
I started worrying about my situation. I thought of purchasing this product at the Home TV Shopping, or maybe purchase that product endorsed by a renowned beauty consultant, but the price held me back (both were too pricey). In the end, I just embraced the problem, and worse comes to worst, I will just either wear a turban or maybe shave my head entirely.
Last year, when I attended the Blogapalooza, we (the attendees) received some Human ♥ Nature products along with the current magalogue. The kit didn't include any hair products, but thru the magalogue, I have learned about their Strengthening Shampoo and Conditioner, which I hoped to try, but I was having hesitations because the time Jessie and I first bought the Human ♥ Nature products and I tried the shampoo Jessie bought (I forgot the exact name of the variant, but it did have guava scent), my scalp itched. Still, I hoped to try it, but the chance never came, until mid this year, when I found out our neighbor started selling Human ♥ Nature products. I quickly placed an order for the Strengthening Shampoo and Conditioner, in 50ml.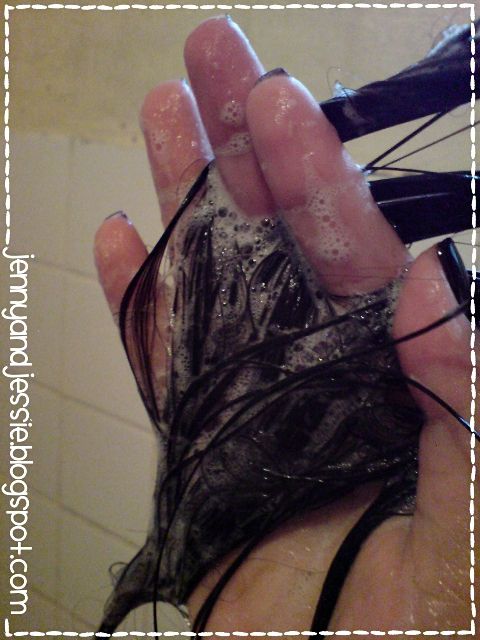 The shampoo was obviously not as thick as the usual shampoo I have used in the past. Despite that "Creamfoam" technology it has, do know that it wouldn't be as sudsy as the usual shampoos (it wouldn't really bubble a lot, no need to add more shampoo on your hair, in time you will get used to it). Some people didn't like that - but I actually did, because it allowed me to massage my scalp thoroughly and not just coat my hair with bubbles. The aloe vera scent was mild, but somehow I didn't like it that much - hopefully they can come up with a different scent or a range of different scents to choose from.
I was happy that my scalp didn't itch when I used this. In fact, my hair loved it a lot because it was bouncier and much easier to comb, even if I just used the shampoo.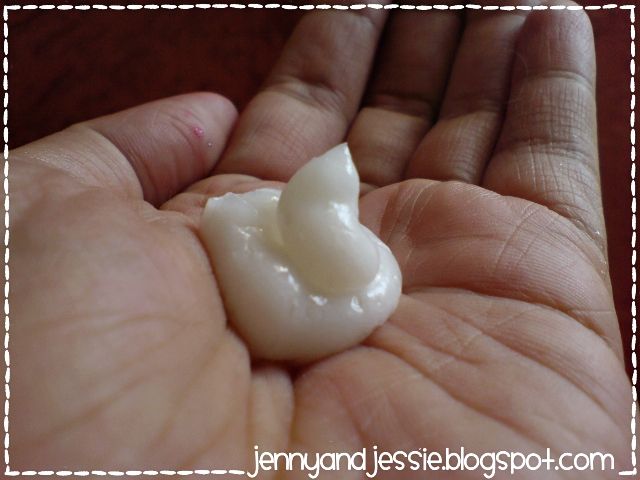 The conditioner on the other hand also had a different consistency to the conditioner we have in our shower rack. It was a little airy and light, and it was so easy to use. Because of its light consistency, rinsing my hair didn't require too much water. As for its performance, I personally love this (as well) because even if I don't comb my hair after showering, nobody would really notice (but that's also because I have wavy hair). One time I went on a sleepover and forgot to bring my comb... I used my fingers as my comb and all just went well.
It took me nearly a month to use the 50ml. bottles, and even before I finished it, I already saw a significant change. Just within a week of using it, I noticed that my hair brush didn't have that much hair, I also didn't shed a whole lot of hair while shampooing/conditioning it, and no more hairs on my pillow when I get up in the morning. Of course, I still have hair falling every now and then (it's normal, we all know that), but not as alarming as before. I call this shampoo and conditioner my hair savior. No need for me to buy the expensive hair fall products!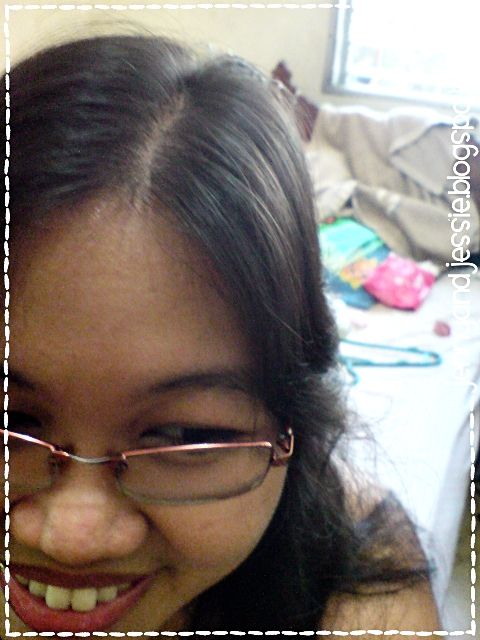 This is how my hair looks like now. See the change? No more runway... and I am starting to have bangs, too!
I still use other shampoo, though, as I don't want my hair to get used to this formula (I learned we don't have to stick with just one product). What I do is, use the Human ♥ Nature Strengthening Shampoo on Day 1, then use a different shampoo on Day 2 (I try to stick to the hair fall products, but at times I do use any other shampoo), then use the Human ♥ Nature Strengthening Shampoo and Human ♥ Nature Strengthening Conditioner on Day 3.. and repeat Day 1 again.
In conclusion...
I love that these products are (nearly) 100% all natural product and do not contain SLS/SLES.
I love that they have the 50ml. trial size bottles; if it didn't work for me, I can just toss it and wouldn't feel guilty about it. Of course, I also love that they have the bigger containers, which what I am using now.
I love that even if I use just the shampoo, my hair is still soft and easy to comb.
I love that it's priced reasonably - the 50ml. bottles are (I believe) just less than 50 pesos each.
I will always be forever grateful for these products.