Family Lifestyle Spa & Wellness Center
Bristol St. - Brgy. Greater Lagro, Quezon City
Just by cutting back on my food intake and do exercises (walk, jog, video workouts), I was able to lose weight. Down 29lbs, I felt really good, but there's one thing I really need to address: flabby, loose skin - especially on my upper arms, belly, and inner thighs. One time during dinner, I told mom and sis about how a former contestant of The Biggest Loser (Philippines) looked stunning in swimsuit even if her starting weight prior to the show was 360lbs. My sister said it was because they had trainers and gym

equipment

helping them tone the skin. The word "gym" stuck in my mind and finding one became one of immediate goals.
As far as I know, there are 4 gyms near our place. I told Mr. Pipoy I'd check all four and share it here on my blog before I make a decision. First I visited was Family Lifestyle Spa & Wellness Center along Bristol Street in Lagro.
> Take a jeepney ride to Ascencion Road in Lagro and take another jeepney going to Bristol Street. It will cost me p16 just to get there, but I can ask the driver to drop me off right in front of the building.
> Take a jeepney ride that will pass by Regalado Avenue; get off at the entrance of Bristol Street. This route will cost me p12, but I needed to walk about 200 meters just to reach the building.
I first heard about this gym through my friend Ria, who had a lot of raves about it because of its many perks. She told me they offer free haircut every month, they had free flowing coffee, and for parents - they had a kiddie pool for kids to be at while parents are working out.
When Ria and I reached the gym and inquired, we found out the first two perks I mentioned aren't available anymore. They do offer discounts for spa services - something I don't think I will use should I become a member.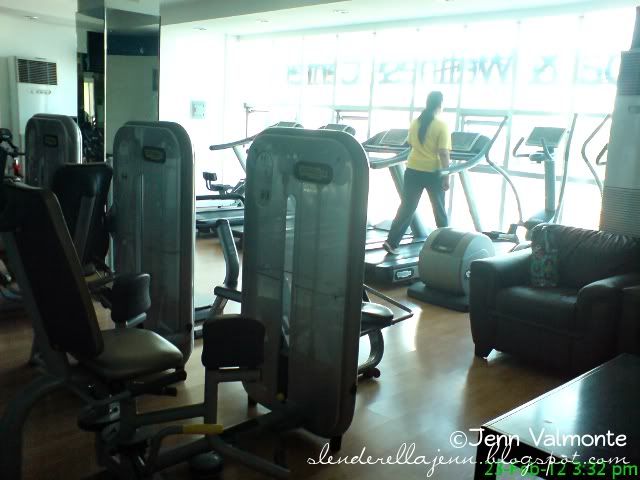 Like most gyms, they have the basic equipment. I am very much interested with their equipment for the arms, thighs and belly. I asked the staff if they have trainers, and she answered that should one avail for a personal trainer that would mean additional p3000 a month. Good side - even if one won't avail the personal trainer, they have trainers on duty to help members with setting up the machines without extra charge.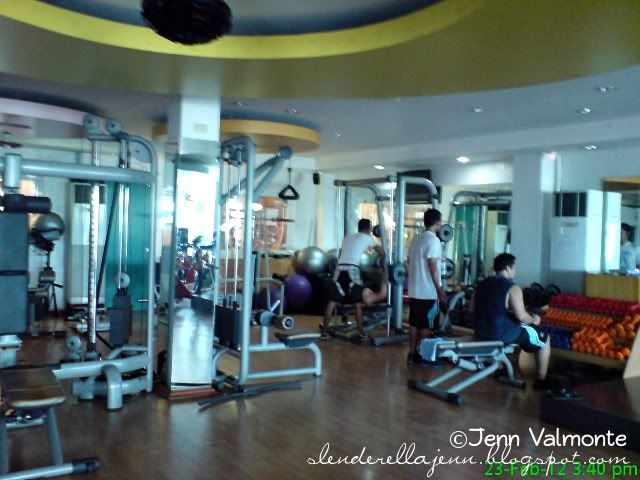 The gym

accommodates

both men and women, and aside from the machines and weights, they also have classes (dance, spinning) everyday - morning and late afternoon, which the members can join for free. These classes are also open to walk-in gym goers at p50 per class.
They ask a one-time, lifetime membership fee of p1500, and their monthly fee is at p1800. The staff told us, should we go in a group of three members, we can just pay the membership fee at p500 each. So... that would mean I need to pay p3300 initially should I go alone, or pay p2300 if I go with two more people. Considering two of the perks were gone, I found this a little too expensive because I can only use the machines and weights and maybe attend the classes if my schedule would allow it.
One thing I liked though... they can freeze your membership. Meaning, if you go on vacation or you wanted to stop going to the gym for a while, they will freeze your membership until you go back to reinstate it.