My parents have different perspectives on how to buy items. When I was still studying and I needed to buy new shoes and bags, mom would often go for the cheap buys, which is always a miss (than a hit) because it did save her some money, but after a few months I would make another request for them to buy new items. My late father on the other hand, would like to "invest" on pricey yet sturdy items because not only did it save him money in the long run, it also saves him the annoyance of going to the mall with us and buy our much needed things.
I would like to believe I got my late father's perspective. When it comes to bags and shoes, I don't mind spending twice the amount of what my mom would like to buy if it ensures me quality. Well, not all pricey means sturdy, so it is best to actually know what to buy.
Just this year, the first Thule concept store in Asia was opened here in the Philippines, and last Tuesday, I was with my siblings to attend their product launch. Thule may be a new brand, but they have been in the business for many years, and was first known for their roof racks. In 2007, Thule bought Case Logic and started producing automotive bags and then crossed over to functional yet stylish bags, which was made available in the Asia Pacific Region in 2009.
Thule has four collection: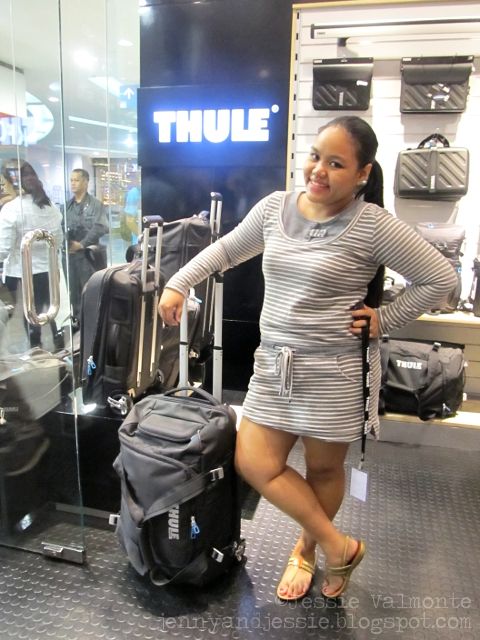 Crossover
- Depending on the bag model, the bags on the crossover collection have compartments for helmets, gloves, and other necessities. These bags are very durable, but are light enough for you to store as much stuff you want to pack. It also has compartments for your gadgets.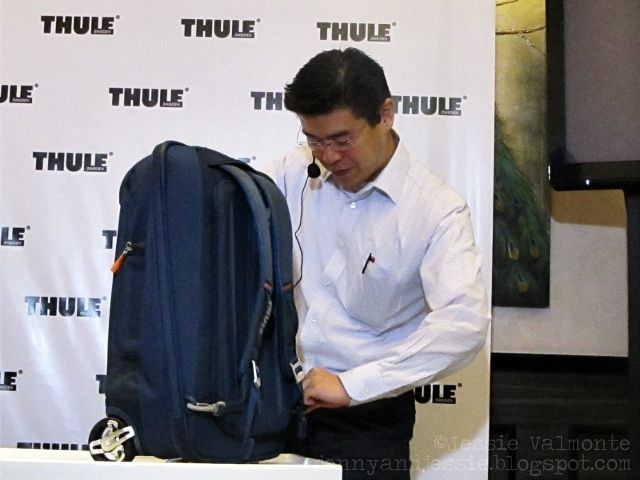 One of the bags that made me go wow was this rolling luggage because it seemed to have everything I wanted in a luggage. It has ample space for clothes and has its own compartment for the gadgets... it has a safe zone for the fragile items (like eyeglasses and small gadgets), it has big wheels for easy dragging across different surfaces, and although it is made as a rolling luggage, it has different straps/handles strategically placed around the bag so that you can carry it however you wish, too. It even has hidden padded straps that will transform the luggage into a big knapsack!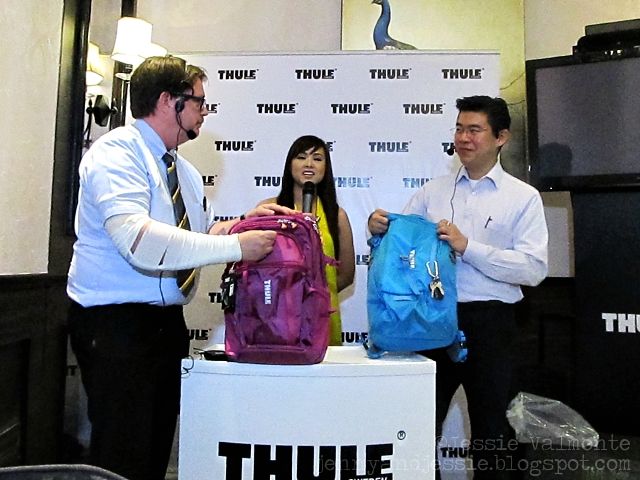 En Route
- Now this is my kind of bag! My work place is far from our house that sometimes I needed to pack extra clothes for those days when I can't commute home. My usual choice of bag whenever I knew I won't come home was my knapsack, which was doing its job, but I often find my items mixed inside. The Thule En Route bags also have compartments for laptops and tablets - so even if you packed a whole lot of clothes and toiletries and other thingies, your gadgets are very much secured in its place. The bags also have two safe zones to store your fragile items and it has a pocket on the side for your water bottle. It's a very functional bag you can use either at school, at work, and yes, for traveling. My sister and I are actually planning to buy a bag each when we finalize the plans for a Mt. Pulag trek.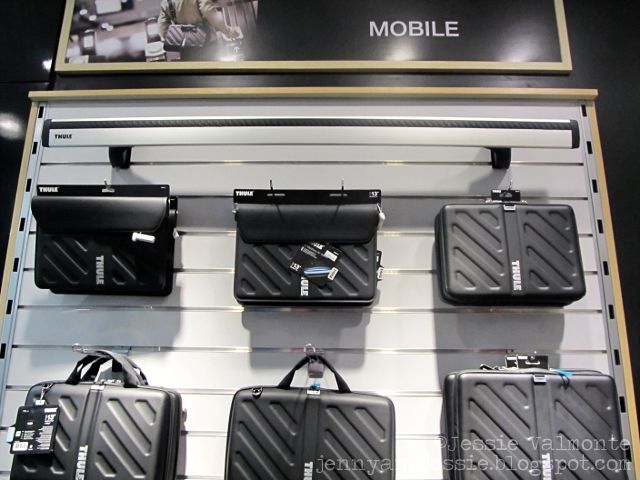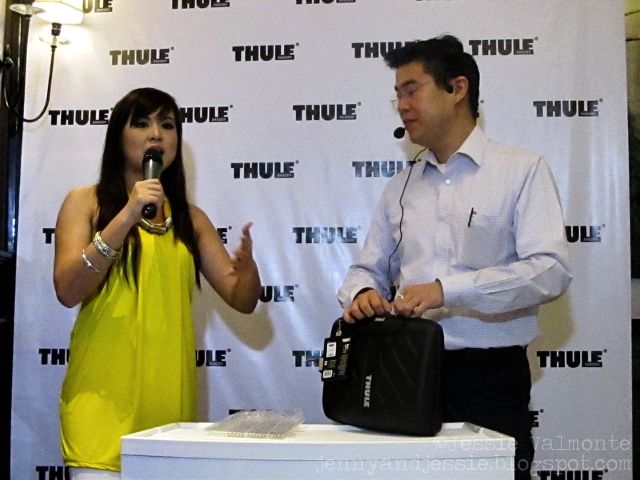 The Gauntlet
- The first two Thule collections are weather-resistant, but not totally waterproof, but the Gauntlet collection is waterproof, to ensure your gadgets are very secured from sudden weather change. It is padded and it has a soft velvety lining inside to protect the surfaces of your laptops. Now, this collection is made specifically for the MacBook, but it can also be used on different brands, as long as it fits, of course.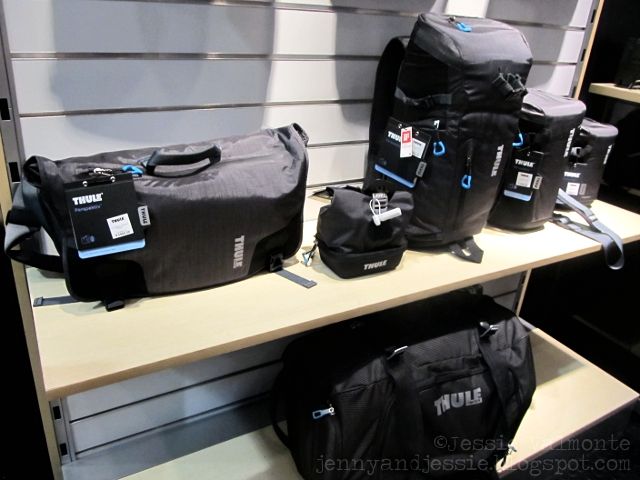 Perspektiv
- This collection is for photographers - both hardcore and enthusiasts. There are different sizes to hold different kinds of DSLR cameras as well as the lenses and other accessories, and the messenger type of bag also has its own laptop compartment, perfect for photographers who needed to transfer files as soon as possible. For the compact camera users, there's also this small bag that looks like a lunch bag - the camera and the batteries are placed on the hard shell like compartment and other knick-knacks can be placed on the bag above, which can be folded to follow the amount of contents inside - really kinda like a lunch bag.
Checking the price tags, the Thule bags are indeed more expensive than the typical bags we see at the mall, but not really over the top expensive. Given its mission to provide durable bags, these are made to last many, many years... and they even have 25 years warranty!
If you want to check the bags and purchase one for yourself (or as a gift), the Thule concept store is located at the 4th level of SM City North EDSA. Select bags are also available at the Power Mac Center as well at Tripologie branches at Eastwood Citywalk 2, Alabang Town Center, and Bonifacio Global City.