MizB of "Should Be Reading" hosts three book-related memes, and because this isn't really a book blog, I decided to just compile all three memes in one post, including another meme - "It's Monday, What Are You Reading?" My Bookish Musings on Monday. If you wanna join in any of the link parties, just click on each of the meme icons.
Let's get the ball rolling....
-------------------
Teaser Tuesdays is a weekly bookish meme, hosted by MizB of Should Be Reading. Anyone can play along! Just do the following:• Grab your current read• Open to a random page• Share two (2) "teaser" sentences from somewhere on that page * BE CAREFUL NOT TO INCLUDE SPOILERS! (make sure that what you share doesn't give too much away! You don't want to ruin the book for others!)• Share the title and author, too, so that other TT participants can add the book to their TBR Lists if they like your teasers!
-------------------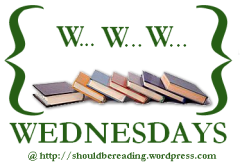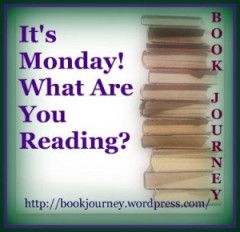 W...W...W... is another weekly bookish meme hosted by MizB; to play along, just answer the following three (3) questions…• What are you currently reading?• What did you recently finish reading?• What do you think you'll read next?
>>> Last week, I finished reading "
Breaking Dawn
" by Stephenie Meyer. At the moment, my main motivations to read books are to go for book series - making sure I finish one as fast as I can so I can start reading the next one, as well as to read books turned into movies, because I have this deep curiosity to compare the books from the movie adaptations. That being said, I decided to start reading "
The Hunger Games
" by Suzanne Collins. When the movie adaptation was shown, I wasn't able to accompany my brother to watch it (he had two tickets.. aww...), and now I think I am glad that I wasn't able to watch the movie because I read some comments on GetGlue that the movie didn't show some scenes from the book. My brother raved about the movie, but I still haven't had the chance to watch it, and when my friend DeeJay told me he's currently reading this book, it sparked a main interest for me to read the book, and now, I am reading it! :)
Currently, I am at Chapter 11, and it started with these sentences:
"Sixty seconds. That's how long we're required to stand on our metal circles before the sound of a gong releases us. Step off before the minute is up, and land mines blow your legs off."
This got me really excited about the next coming scenes, and my friend DeeJay assures me that I will love Katniss, though right now I can't tell for sure because in the first part I don't like her that much, although I do understand why she has to be like that - I mean, the Hunger Games is basically a death sentence, and I am sure everyone part of it have all sorts of emotions, negative emotions at that.
Obviously, I will be reading "
Catching Fire
" after this, although I would also start reading another book - "
I, Alex Cross
" by James Patterson.
-------------------
-------------------
-------------------
Musing Mondays asks you to muse about one of the following each week…• Describe one of your reading habits.• Tell us what book(s) you recently bought for yourself or someone else, and why you chose that/those book(s).• What book are you currently desperate to get your hands on? Tell us about it!• Tell us what you're reading right now — what you think of it, so far; why you chose it; what you are (or, aren't) enjoying it.• Do you have a bookish rant? Something about books or reading (or the industry) that gets your ire up? Share it with us!• Instead of the above questions, maybe you just want to ramble on about something else pertaining to books — let's hear it, then!
>>> I don't know how many times I've said this, but I will say it again. I am not a bookworm (yet). I always have the "I don't have the time" excuse, but I really wanted to develop the habit, and even included it on my Bucket List (to read at least one book per month, for one year). It didn't motivate me that much, even if I bought a few books for myself, but last October (2012), finishing "
The Nature of Air and Water
" by Regina McBride gave me hope. However, when I started reading "London Bridges" by James Patterson shortly after, I got stuck somewhere in the middle, and didn't touch any book until April this year.
Me losing my old phone turned out to be a blessing in disguise, because I bought myself an Android phone and installed Aldiko eBook Reader. Since then, I started reading eBooks, starting with the "
Fifty Shades of Grey
" trilogy, and this new-found love for reading allowed me to finish "London Bridges" and another James Patterson book, "
Double Cross
." It's now the 29th of April, and I am not sure if I can finish "The Hunger Games" by 11:59pm tomorrow, so for now, it is safe to say that I have read 10 books in one month. That's one awesome achievement from someone who is not a bookworm, to think that I only set myself to read at least one book in a month. Actually, I could've read more books than that, but because I got to read the "Fifty Shades of Grey" trilogy twice, it sort of take away the time I could've spent reading other books. No regrets, though... as much as I disliked the way FSG trilogy was written, I am really in love with Christian Grey and Anastasia Steele (they are my current favorite love team), and I admit I still cry at some of the scenes.
Next month, I will try to read as much books, but main priority is to read the James Patterson books so I can finally return them to my Uncle in exchange of more books to borrow.
Now, I am left with a question... how does one qualify to be a bookworm?
{all book cover images were taken from GoodReads}