I was out all day yesterday, and got home pretty late... so I wasn't able to blog right away. Anyway, I had a very great Friday yesterday and here are the five reasons behind such happiness: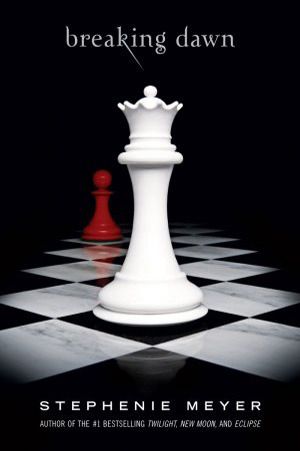 1. Books!
I finished reading "Breaking Dawn" by Stephenie Meyer a little past 1am, and since I allowed myself to read books until 2am, I started reading "The Hunger Games" by Suzanne Collins.
2. Spending time with a friend.
When I went to Makati last Tuesday (23 Apr), I wasn't able to message my friend SJ because I know he's only available during lunch break and when I told him about the footwear sale at Glorietta, he was a bit upset that I didn't tell him I was in the area. Since I had an event to attend to yesterday, I decided to tell him that I will be in Makati and because he has to go to the dentist in the morning, we agreed to meet for lunch.
Good thing I arrived in Makati early, because the dentist in the first clinic he went to wasn't available. When he went to the next clinic, he said he was given #16 card, so he went to meet with me first. We had a quick lunch at the food court of SM Makati, then he asked me to accompany him at the Medicard Lifestyle Center for his dentist appointment. Well, we stayed at the lobby for more than three hours, but it was a great thing that we could share jokes and that the building has a free WiFi connection. We also shared a piece of Blueberry Cheese Muffin while he made a little boy happy by giving him origami - a little box and a boat.
He still has to go back to work, so he suggested scenarios. Either we take the cab and ask the driver to drop us off Glorietta (where he could walk back to his office, and I walk to my sister's workplace) or we ask the cab driver to drop him off first before taking me to sister's workplace, but he later realized that even if he give me money to pay the fare, it would still feel awkward, so in the end he told the driver to take me to sister's workplace first before dropping him off at his office building.
3. Hanson app on my phone.
It was difficult to grasp WiFi signals from our neighbor's house, so even if I wanted to install the Hanson app the time it became available, it was just now that I was able to. I know this app is something I can't use much because it requires Internet connection, but still... being a fan, it's great to have them at the tip of my fingers, so to speak.
4. Dinner at Max's Restaurant
Since last month, I rarely attend food events because I want to help myself lose weight and going to food tasting events here and there was a big "sacrifice" I had to do. However, I have been a part of Max's Restaurant family for two years, so when I received an invitation from them, I didn't turn them down. This event was the awarding night for a contest they had for the Max's Restaurant bloggers... siblings and I didn't join, but I did win a GC for 1 whole fried chicken when they did a small trivia game. Happy I was to be seeing blogger friends, and happy that I was with my siblings and cousins (Marge and husband Jonel were there, too).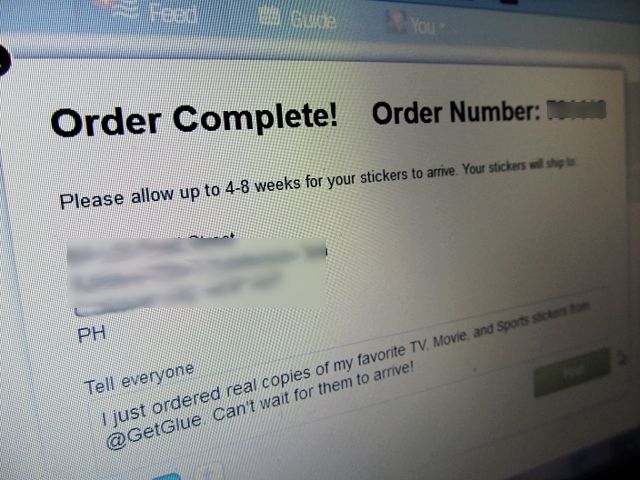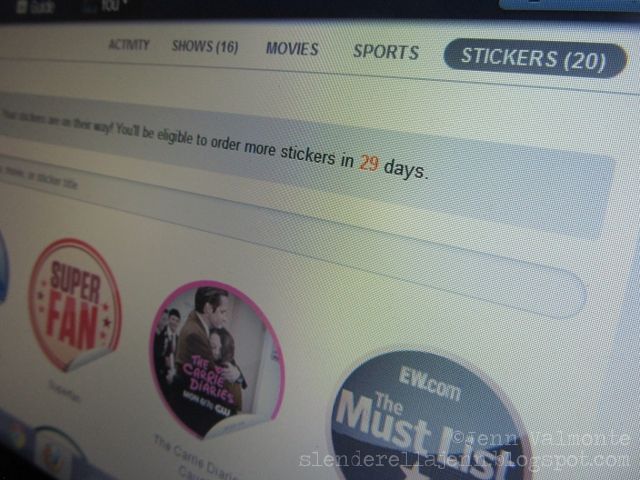 5. Sticker Happy!
When I decided to do the "Movie a Day" 365 Challenge, my friend Jessica (she's a Hanson fan, too) suggested I join GetGlue because whenever I watch a TV Show or a movie, I can check-in and might be rewarded with stickers. Not all check-ins meant 1 sticker, but... should there are movies and TV Shows with corresponding stickers. It was last 16 Mar that I completed 20 stickers, which meant I could order real copies of the stickers. Waiting time would last up to 8 weeks, and Jessica and I had some concerns that maybe they won't really send the stickers because not only does GetGlue have a lot of members, we also live outside of USA. For us, the real stickers are just cherry on top of the cake; that checking in and unlocking stickers are enough to make the GetGlue experience fun, but a few days ago, she posted pictures of her stickers, which got me excited for my copy. I knew she ordered her stickers long before I did, so imagine my surprise when siblings and I got home last night and brother handed me the envelope! For sure I won't really use the stickers, I will keep it for sentimental reasons. Thank you, GetGlue!
Of course, it's not really just a fun, fun, time for me... I also had some
low moments
-
1. While I was waiting for sister to time out from work, I received a text message from my high school friend Liza saying she's in Mindanao going to Bukidnon to meet another one of our friends. I was happy that they goet to see again after more than a decade, but I also felt sad that I wasn't with them. :(
2. After the Max's Restaurant event, us siblings walked from Greenbelt crossing three malls - Landmark, Glorietta, and SM - and when we got to Glorietta, we caught a glimpse of the Brazilian Madness Sale and sister and I were a little upset that they further reduced the price of some of the footwear.
3. While traveling home, the bus stopped at the corner of EDSA and East Avenue, and even if there were a lot of people waiting for their rides, my eyes caught the eyes of Angelo, one of my high school classmates. There was the initial surprise look followed by a hand wave... but I felt bad that he didn't hop in the bus (it wasn't that full) so we could chat. Well, he isn't a stranger (I mean, we talk every now and then thanks to Facebook), it was just sad that we had a chance to catch up on life and it didn't happen.
4. I couldn't register for Kindle... so I might take the app off my phablet. Just fine, I guess... Aldiko's a very great eBook app, and because most of the books I have are epub, I think I will stick to Aldiko for now.
5. I was browsing on EBay UK and checking on the Fifty Shades Trilogy books for sale, I saw one being sold for about £5. That got me super excited because each of the Fifty Shades book cost about 450 pesos here in the Philippines - nearly the same amount of the set of books sold on EBay. Next, I checked out the Harry Potter books, and saw several "all 7 books collection" for sale for about £20 (or below). Between the two collections, I prefer to own the Harry Potter books more (as I only got to read one book from the collection - "The Prisoner of Azkaban"). I quickly told K about it, requesting for him to purchase either one of the two collections (I forwarded $20 to him a month ago, will just pay for the rest when he comes here). Well, as much as he wanted to buy it, the problem would be its weight. He is only allowed check-in a luggage within the allowed limit, and should his luggage go beyond that, he will be asked to pay $50 per kilo. He told me that the last time he came here, his luggage was super close to the limit, and since he will stay longer when he comes here later this year, he was afraid taking the books with him will definitely blow his luggage allowance, and paying $50 would mean us paying more for the books than what they appeared to be. I do understand his explanation, but of course, I can't help but feel down. Well, I will snap out of it in time... hopefully I can find the Harry Potter books here in the Philippines (even second hand books).
Happy weekends, everyone!