Happy new week, folks!
Last January, sister and I went to La Union to witness cousin Theresa's wedding. One day, Aunt Julie asked me if I want to do thrift shopping (for I once shopped there), and I told her I might not, because I took a small bag and I didn't have ample time to search for awesome steals. She told me she's selling some hand-me-down clothes, and I might want it.
Story behind it - one of her friends works as a nurse in the United States. Every once in a while, she would send some package, containing all sorts of stuff: food, soaps, perfumes, and some still-in-mint-condition clothing, which (I assume) she didn't want to dispose and would rather give it away. Her clothes are way too big for my Aunt, and knowing I am the same size as my friend, she thought she could just sell it to me.
Now why sell it to me instead of just giving it, after all I am her niece? Well, this friend of hers has a relative who's currently sick, and my Aunt partly takes care of the patient. Her friend has been very nice to her all these years, so she wanted to help by selling some of the stuff she sent in, and the money collected she will use to buy tins of Ensure, a dietary supplement. I personally didn't want to buy it for I am saving my money, too, but because it would be for a good cause, I went ahead and bought 4 pairs of pants (Aunt gave me a shirt as a "giveaway").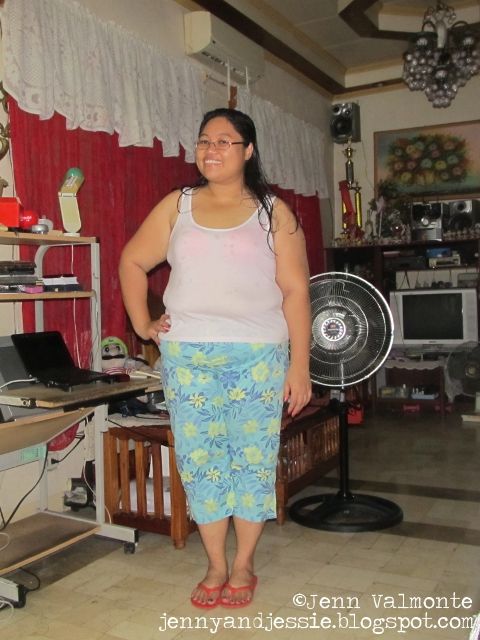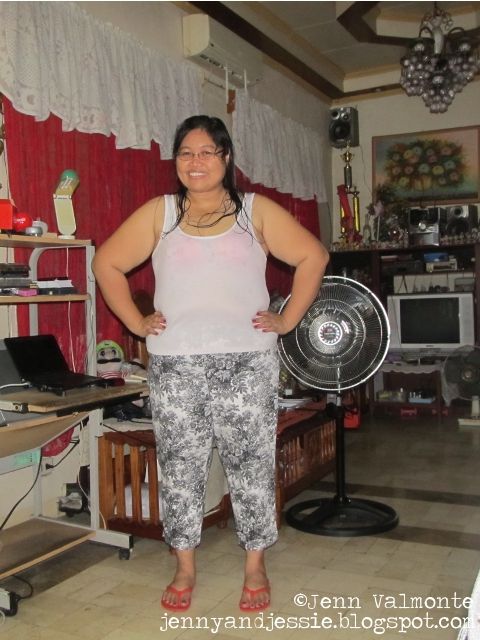 Briggs | Faded Glory | St. John's Bay
Three of the pants were of awkward length, which makes me look shorter and fatter. I can (of course) wear these as is, but since it's summer here now and I am not comfortable wearing the pants at this length, I decided to alter them (yesterday), just like what I did to one of my slacks.
Altering was very simple - I just cut them to desired length, folded the ends and secured it with a blanket stitch.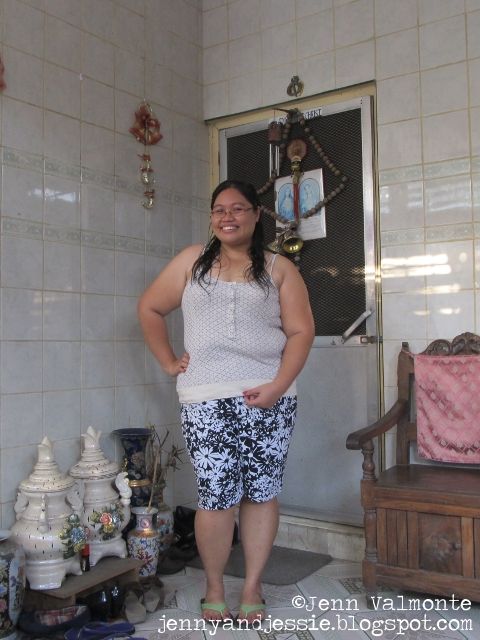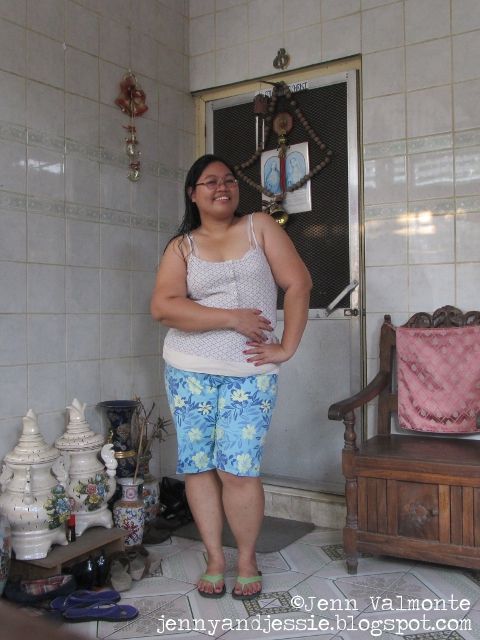 Briggs | Faded Glory | St. John's Bay
One of the pairs turned out to be uneven (ha ha ha), but not really noticeable. Yes, I still look fat (for I really am fat), but I guess I could say I don't look shorter anymore. My pants are now ready for summer!