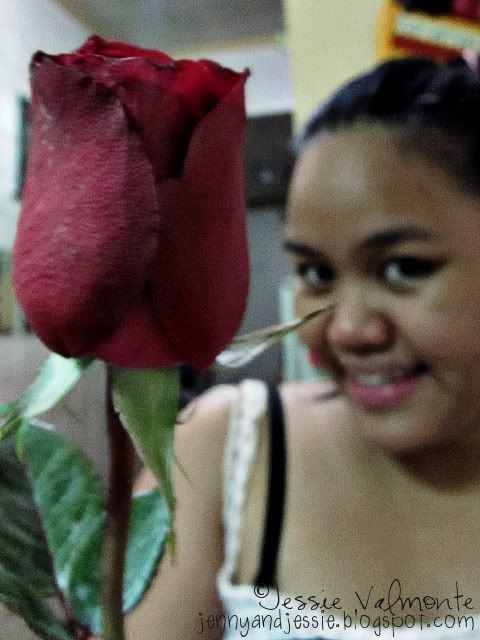 Us siblings have our own romantic relationships, but none of us celebrated Valentine's Day with our significant other - maybe because VDay fell on a weekday and that brother's girlfriend is living in Cagayan de Oro.
Our family isn't into giving gifts, but for Valentine's Day, brother surprised us by giving us a red rose each. I asked why he gave us a rose, and he answered it with, "It was cheap!" Well, considering he bought this at the roadside flower shop near a church, it was indeed cheap - maybe p20 each rose... but we really appreciated it. As they would say, it's the thought that counts. For someone who's so not into gift giving, this was indeed a sweet gesture.
In behalf of mom and sis... thank you, brother.