This collaborative blog will be dominated by my sister, but of course there will be times (like today) that I will share my piece of story.
Yesterday, I was out with mom and brother to roam around the mall, shop, and eat. For lunch, mom suggested we at Chowking, because of one dish: Siomai. She just loves it so much, she can actually eat it everyday if she can. Since we (sort of) dined at every food establishments in SM Fairview, brother and I just went with Chowking, too. I wasn't able to take a picture of the Siomai, but for this lunch, we went for the Lauriat Set Meal -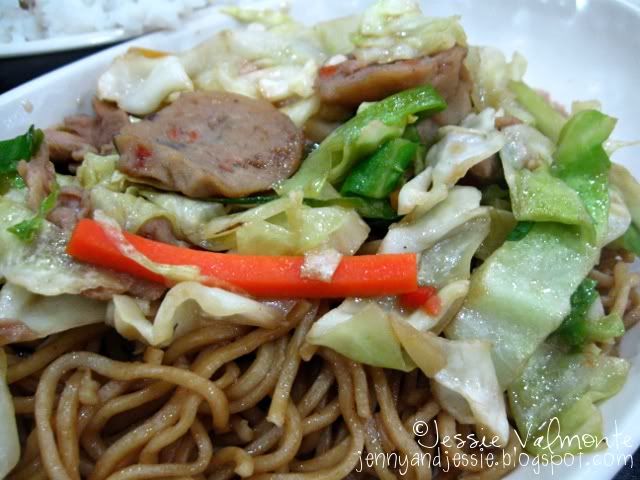 Pancit Canton
- happy it had a lot of vegetables and the noodles were quite flavorful.
Fried Chicken
- looks a little dry, but it actually was just fine. I prefer fried chicken like this - less breading, making me enjoy the chicken meat more.
Buchi and Chicharap
- If you have dined at Chowking, you already know how these taste like. :)
Nai Cha
- The meal was served with softdrinks, but I just gave my share to brother and ordered a glass of Nai Cha for myself. I love milk tea, and Nai Cha was the very first one I tasted and loved; I just keep coming back for it everytime we eat at Chowking.
This weekend stroll with family was short - after eating we quickly went to the shops to look for shoes, then we dropped by Max's Restaurant to pick up the cake, then we went home. Though short, I just love this moment - I'd surely miss spending time with the family, especially now that I am scheduled to go back to work next week. Too bad sister wasn't with us, but we will be going out tomorrow anyway, so all's good.