The last I was in Divisoria (May 2011), I had a bad experience - a young man snatched my earrings off my ears, and although a pedicab driver was kind enough to give me back half of the pair, losing the other half will never make it complete anymore. I thought it would be the last time I'd set my foot in Divisoria, but like people say, time heals wounds. There might be some scar in my memory, but I am already okay. That being said, I went with my sister and mom for a whole day of shopping around Divisoria.
What we bought:
Lacy Fabric
Retail Price: 165 pesos per yard
Haggled Price: 150 pesos per yard
Initially, mom didn't want to come with us and just asked us to buy curtains perfect for Valentine's Day, but in the end she came with us because she worried that we might buy something that wouldn't pass her standards. We didn't see any ready-made curtains that look good (as most have rings, kinda like shower curtains), so we just bought fabric instead.
It was quite expensive, and mom's haggling abilities didn't do her that much because she was only given 15 pesos discount. Well, it might be expensive, but the fabric was beautiful (and so soft). Mom bought 10 yards, and will send them to Aunt Linda (her sister-in-law), who's the expert with sewing.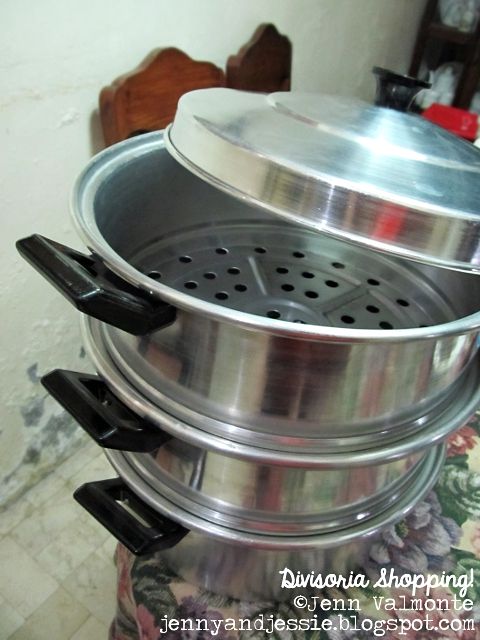 3 Layer Steamer (30cm)
Retail Price: 950 pesos
Haggled Price: 620 pesos
Ever since I took culinary classes at the Maya Kitchen, I started using their cake mixes, too! We don't have an oven at home, but good thing is that, their cake mixes can also be used on oven toaster or steamer. I loved steamed cupcakes, but our steamer was small (can only fit 6 small cupcakes), so at some point I hoped we have a bigger steamer.
Walking along the streets of Divisoria, we saw different vendors selling cookware. Mom asked me if I wanted us to buy the steamer, and I told her that I am okay with any decision we can come up with, I mean, I am okay whether we buy it or not.
Mom was able to get 330 pesos discount for the steamer. At first, the vendor was okay with 650 pesos, but my mom was persistent to get it down to 600. The vendor didn't allow it anymore, but in the end, they agreed with 620 pesos. Such a big discount, but the vendor was happy to make a sale, and we're happier to get such a huge discount.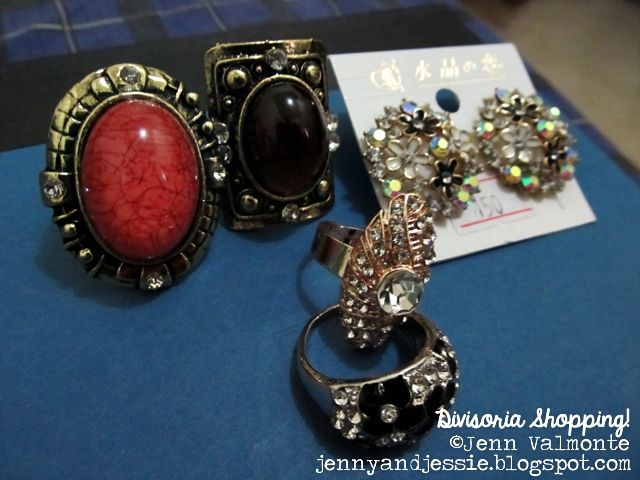 Accesories
These we bought at 168 Mall. At the first store we entered, mom bought the earrings at 150 pesos and the silver ring (with black flowers) at 100 pesos. This might be Divisoria and haggling is always welcome, but this store has a fixed price and salespeople only allow discounts when the shoppers buy in bulk.
The other three rings we bought at a different store for 100. The store offers 3 rings for 100 pesos, but if one would buy just one ring, it will cost 50 pesos. We just made a big earrings shopping last month, and attending cousin's wedding, I realized we don't have that much fashionable rings in our jewelry case. I plan to buy a ring in different colors, but for now, these three will do.
Blue Top
Retail Price: 250 pesos
Haggled Price: 170 pesos
This was actually the last outfit sister bought. We were already walking our way out of the mall when this caught her eye. It was a little too expensive for her liking, but when the saleslady agreed to the haggled price, she was left with no choice but to buy it. :)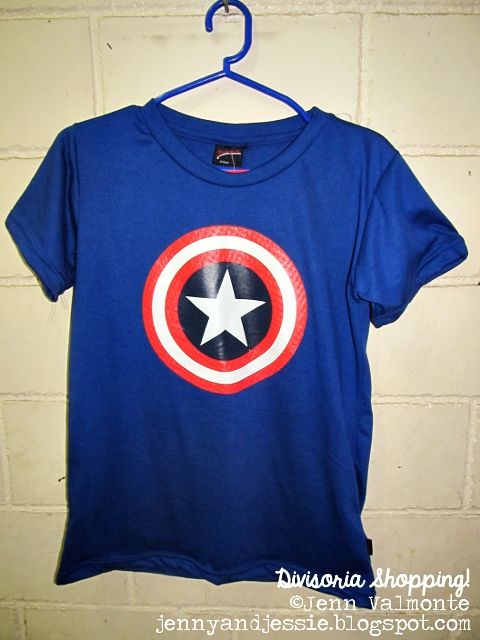 Character T-Shirts
Fixed Price: 2 for 150 pesos
Sister and her significant other are both Batman fans, and both of them wanted to wear the same looking T-Shirts, but the shirts at the mall were too expensive at 500 pesos each. Seeing so many stalls selling these kinds of T-Shirts for basically 75 pesos each, she wasn't able to resist it anymore. There were a lot of designs - Pooh (and friends), One Piece, Spongebob... but the downside is that it only comes in one size - medium. The Captain America shirt is slightly smaller than the Batman shirt, but thankfully, it fits sister just fine.
Dress
Retail Price: 350 pesos
Haggled Price: 300 pesos
My sister bought a few dresses before Christmas, but now that cousin Marge's wedding is coming up, she still hasn't decided what to wear. Just recently, there were a lot of dresses with this cut - short in front and longer at the back - and sister wanted one, too. One time while we were in Landmark, we got to see a similar looking dress (different fabric, same cut) for 700 pesos. She was quite okay with buying it, but good thing she prevented herself from doing so, because she was able to find one more than half of its price.
Blouse
Fixed Price: 100 pesos
Something mom bought.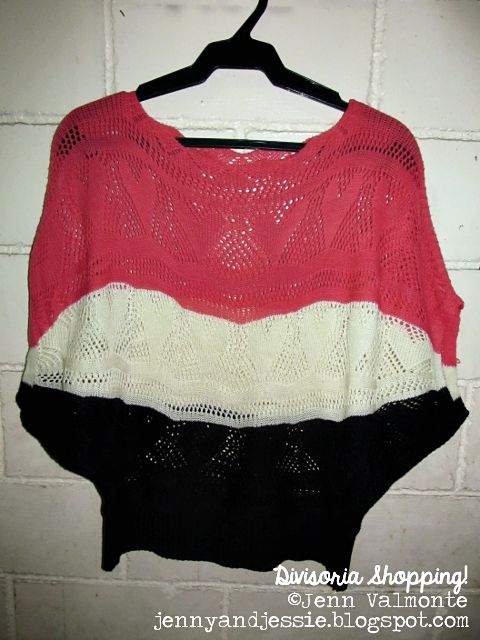 Crocheted Top
Fixed Price: 200 pesos
Mom instantly loved this top - maybe because of the hearts or the shape of it - and knowing it was on sale for 200 pesos, she decided to buy it. It's big enough to fit me, but it was short, and because I don't have a good looking tummy area, I don't think I could borrow this from her.
Funny thing, though... while we were eating lunch before going to Divisoria, mom was firm to remind us not to buy any clothing items because we already have more than enough clothes in our closet, but when we got there, it was her who couldn't resist checking racks after racks of clothes! I didn't buy any for myself, though... because most clothes sold in Divisoria are so small for me.
Of course, I didn't forget buying some items for myself:
Shoe Organizer
Retail Price: 170 pesos
Haggled Price: 100 pesos
I first saw this at the Dapitan Arcade, but didn't bother to ask the seller for its price. When we got to 168 Mall, I saw a few more stalls selling this for the average price of 120 pesos. It was late in the day when I decided I'd buy one, but I couldn't find the stall anymore! Gaah! I was ready to give it up when mom saw another stall selling it for 170. I was surprised to hear the price, but when mom asked if we could get it at 100 pesos and the store owner approved it, I instantly bought it. Why? Simply because the space in my room isn't enough for a shoe rack, so this was a good solution to prevent some of my footwear (without boxes) from gathering dust.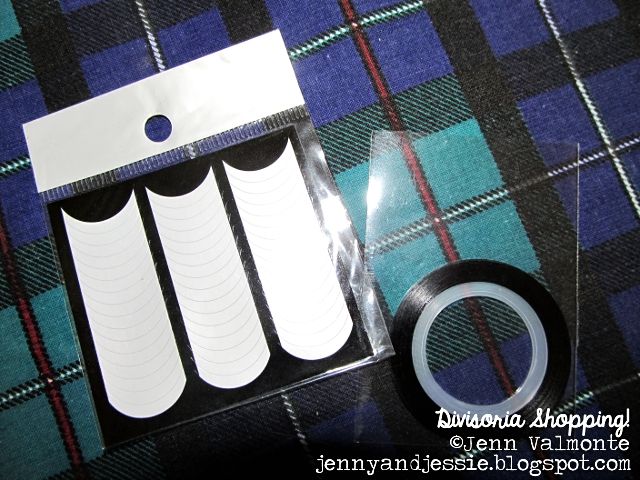 Nail Art Supplies
French Tip Guides: 35 pesos
Striping Tape: 50 pesos
These two things are the only ones I wanted to buy in Divisoria, because nearby malls don't sell it. One store sells the French Tip Guides at 50 pesos with only two columns, so I didn't buy it for it was quite expensive and I could always do my own French Tip (freehand). Walking further around the mall, I saw another nail supplies store and seeing this at 35 pesos with three columns, I decided to buy it. The striping tape comes with different colors, I just took one (regardless of color), I just wanted to use this for some nail art.
One regret, though... I wasn't able to buy the set of striping brushes. It was priced at 180 pesos, maybe one time I'd visit the mall to check its price and just buy the cheaper one.
A whole day of shopping that cost us a lot, but we were able to get huge discounts, too, so overall, it has been an awesome day.