What are the chances for two bloggers to fall in love? Well, love truly has no boundaries, and today (10 January 2013), I witnessed the union of two lovers who met because of blogging. The event took place at the Oasis Garden along Aurora Boulevard in Quezon City, and even if the couple knows a lot of bloggers, not much bloggers were invited to the event. Well, I guess I have to thank the Lord for making the bride our second degree cousin! :)
The ceremony was so awesome! This wasn't the first time I witnessed a Christian wedding, but I guess it made it more close to heart that a cousin is the one getting married. The vows were touching, too! My sister and I were sort of the people behind the scenes - taking pictures here and there - and I was pleased at how smooth the event flowed, they had a nice set of coordinators and staff that made everything on the dot.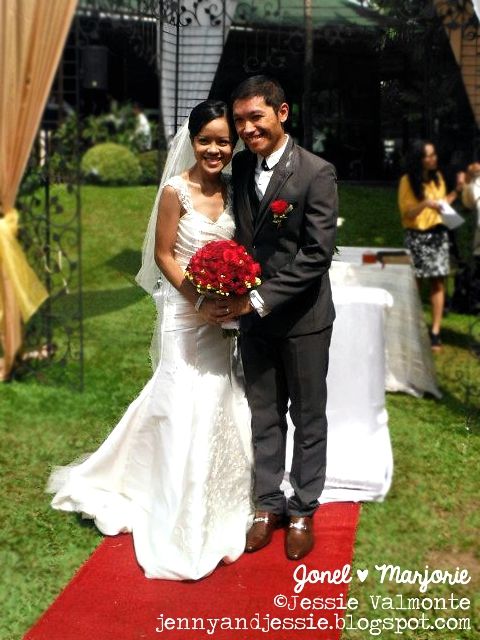 It was a solemn celebration and everyone was happy for the couple! Based on the vows exchanged and the words spoken, it wasn't at all a bed of roses for them while dating for a year (before deciding to get married), but their union is a testament that obstacles can be hurdled as long as they're together.
Best wishes to you, Marjonel!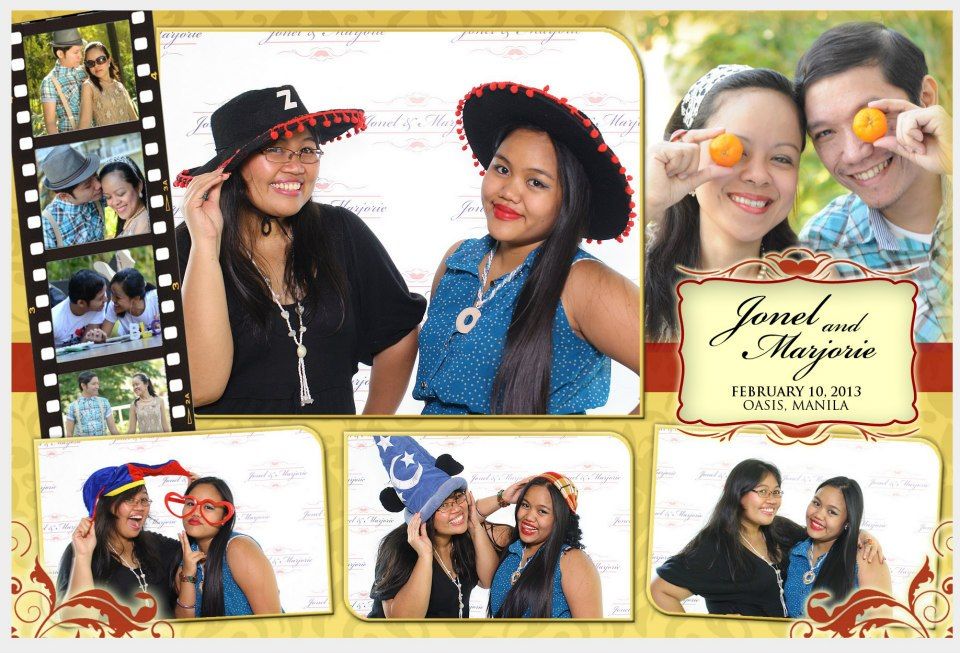 My camera's battery died just after the ceremony, so I will let Jenny do the reception post... leaving you with this photobooth picture we had. Too bad we only went for one picture, but we truly enjoyed it!