March is about to end...and yes, I still haven't fully got back. I got way too lost and I admit I became way too emotional this month, that I booked a little one-on-one with a friend just to vent out all my concerns and get a fresh perspective on things.
Anyway, here are some pictures from last week...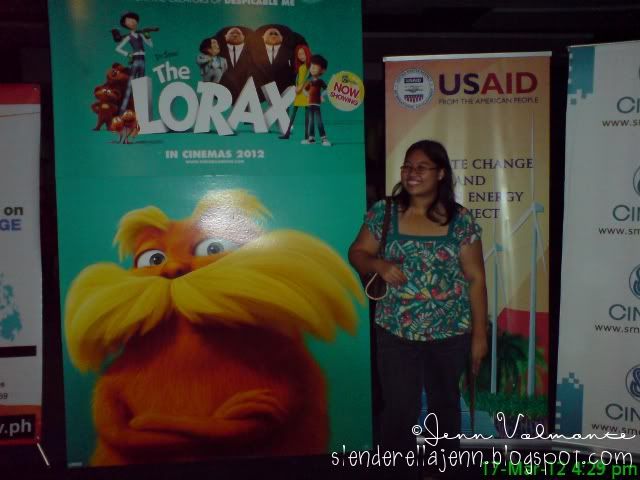 Day 168
17 March 2012
The start of the day should've been great, if only sister and I didn't get lost on our way to the Milk Tea sampling event cousin Marge arranged for some selected bloggers. Well, the day wasn't wasted really... because she and I had lunch together and I got to watch "The Lorax" on Tree-D IMAX, thanks to the goodness of USAID Philippines and the Climate Change Commission. It was my first time to watch IMAX and it was awesome!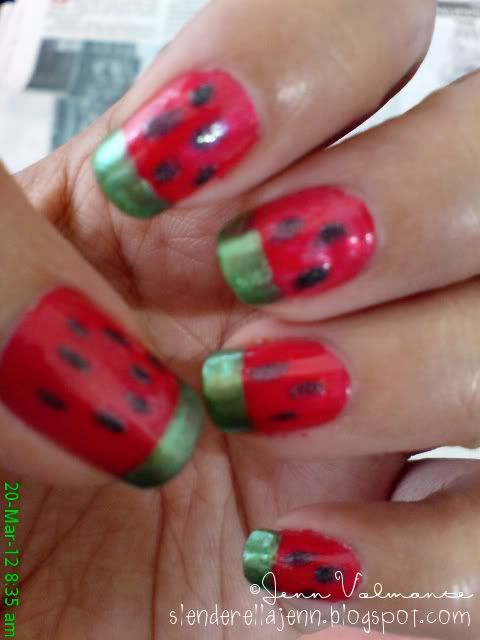 Day 171
20 March 2012
Quite a drag day... decided to just play with the nail polish we have... tried to make a watermelon nail art because summer here in the Philippines just started, but I don't have a good nail art brush, so it didn't look that good. Guess I will just stick to the normal one color nail polish or the French style manicure. :)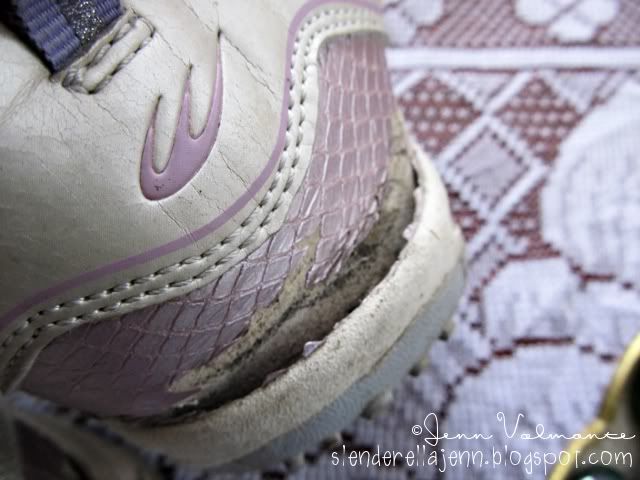 Day 173
22 March 2012
Took a photo of my worn out pair of shoes. I am thankful to read an online contest raffling off a pair of Newton running shoes... hopefully this picture will be my ticket in owning a very expensive pair of running shoes.
Day 174
23 March 2012
I prepared my family breakfast today - Tocinokatsu with Cheesy Scrambled Eggs... but I forgot today's Friday, we shouldn't be eating any meat today. Toinks.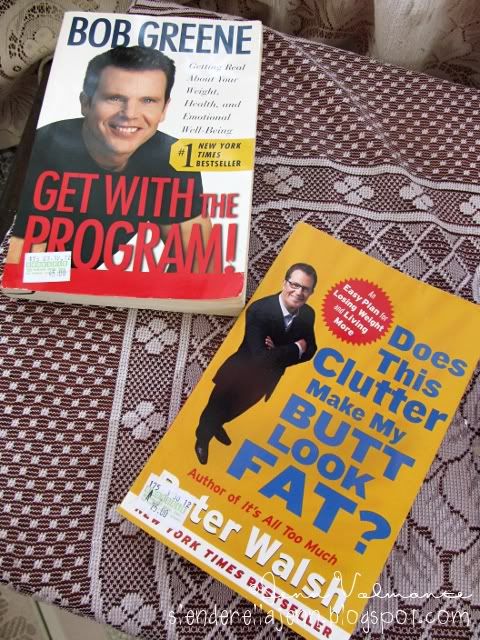 Day 175
24 March 2012
I met up with my cousin today because she's handing me some amount... and while waiting for her, I passed by Booksale to check some books and magazines. I got to see Bob Greene's "The Best Life Diet" book, but decided not to buy it anymore because I own the e-book version. Instead, I bought his other book - "Get With the Program." I still haven't browsed the book, but I think it's a good read. Also, I bought "Does This Clutter Make My Butt Look Fat" by Peter Walsh. It's not a diet/fitness book per se... but a book about how de-cluttering the home, the mind can lead to a better weight management. It's the book I am reading now, and I love how straightforward the book is.
For one it said... reality check: video yourself doing jumping jacks in the nude and watch the video. Remember that whenever you need a motivation.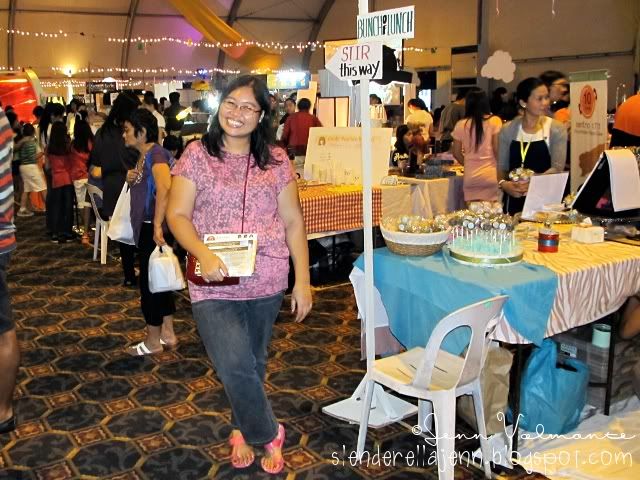 Day 176
25 March 2012
I went to the NBC Tent (Taguig) with my sister and our friend Ria for the Best Food Forward event. We had an awesome time sampling food, but at the same time our legs and feet were too tired walking around. Add to that, we passed by three malls after we left the tent because Ria needed to buy a pair of shoes. Well, with so much food sampling, walking it off was a good way to ease up the guilt.
I now start to feel heavy. I don't know how much I weigh now, but I had a feeling I gained weight already. Time for me to really wake up.