I don't know what's with Lip Gloss, but I just love it! I only wear a subtle amount of make-up when going out, so I don't get to use all of a certain product until it reaches its expiry date. When I realized the lip gloss my brother's girlfriend gave me was way past its expiration date, I (obviously) wanted a new one. Seeing Human ♥ Nature lip gloss on their catalog, I quickly made an order. There were different shades available, but I wanted to try nude/bare sort of color, so I went for Coral Beach.
I already disposed the box, so I don't know what's really in this lip gloss, but Human ♥ Nature boasts their products being close to 100% all-natural. I have been a fan of this brand, and it was a good buy for its prize.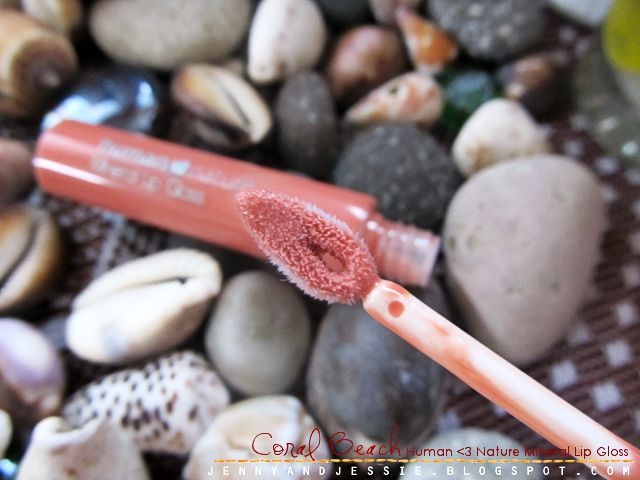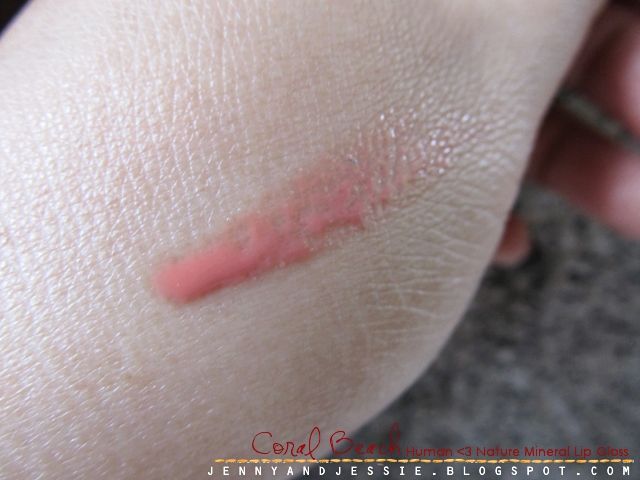 Before purchasing this one, I was using my sister's Mary Kay lip tint (I seldom use it though because it was very red), which had a different tip. Seeing this one with the tear-shaped tip made me a little worried that it might be too big of an applicator, but once I started using it, I loved it instantly. The tip covers my lips nicely, and I don't have to dip it in the container just to get more of the product.
At first, putting the applicator back in the container was a little bit of a chore - the tip was a wee bit big to fit the bottle's opening that I have accidentally slipped twice, creating a bit of a mess. Using it might be a little tricky, but once you get the hang of it, everything would be just fine.
As is (without flash) | On top of my lipstick (without flash) | On top my lipstick (with flash)
My upper lip is sort of dark (which I don't like, actually), so I cannot wear this lip gloss as is. I normally use it on top of my current lipstick, which sorts of mellows the actual color. Currently, I am wearing a Revlon lipstick (I don't know the name of the shade though, as I mishandled the lipstick, which ruined the label) that is purplish-pink. I think the lip gloss doesn't really ruin the lipstick's shade, and I love wearing it over bloody red lipstick

.
It also has a minty, cool feel on the lips, something that is not necessary, but just fine

, if you ask me.