Has it been a week since sister and I got home from La Union? When we planned for this trip, the only establishment I wanted to try was the Hangout Philippines in Poro Point (San Fernando, La Union) partly because one of their managers is a relative of ours (dad's cousin). When I was in La Union last October 26th, we weren't able to check the place out, giving me more reasons to come back for Undas, but sadly, we still haven't visited the place.
November 2 was our last day in La Union as I had to report for work the next day, so we made sure it would be something memorable.
Shopping for pasalubong wasn't something we would do, but because my colleagues don't get to eat a lot of Tupig and Bibingka (a similar kind to the the Royal Bibingka sold in Vigan), I just had to buy some for them. Aunt Julie went to the church early that day, so sister and I went to the market, not only to buy pasalubong, but to eat breakfast as well. Eating at one of these food stalls inside the market was a thing we miss doing - when we were kids we surely loved eating here, and we wanted to relive that childhood memory.
We started with something of our own choice - sister had the pansit, I had the palabok... then we had a glass each of halo-halo (yes, halo-halo at 7-ish in the morning). We were already full, but we knew it would take months before we can eat here again, so we ordered another round of food - sister had the macaroni salad, while I had the spaghetti. It was tummy filling, but take note that each plate is only about p15 - p20, so the serving wasn't that much.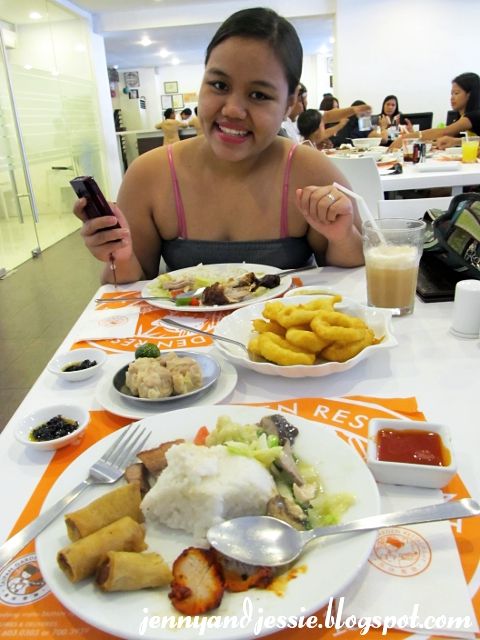 For lunch, we went to eat at Taipan Garden Restaurant in San Fernando. This wasn't part of our plan, actually, we hoped to treat Aunt Julie at Max's Restaurant, but that didn't push through. The Hangout Philippines opens its doors at 6pm, so hoping to try something new, sister suggested this, and we weren't disappointed.
We each had a rice meal of our choice, then sister ordered pork siomai, steamed shrimp dumplings, while I ordered calamares. All were good, but the calamares was a bit rubbery for our taste.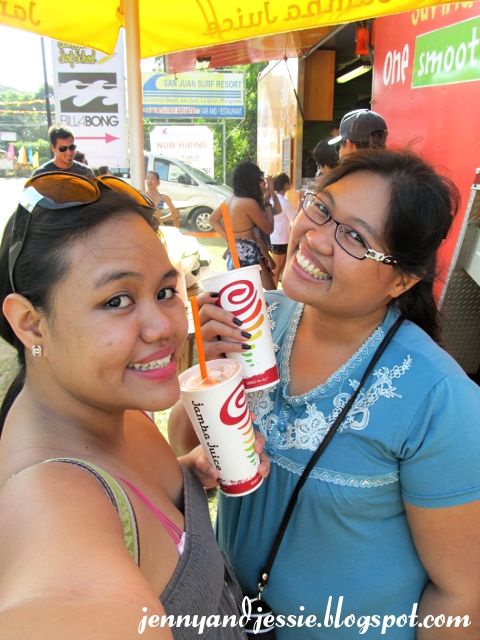 On our way to San Fernando, we spotted Jamba Juice's mobile store in front of a surf resort in San Juan. Both of us haven't tried Jamba Juice yet (as their branches aren't that accessible to us), so before traveling back to Bacnotan, we stopped by the mobile store first to buy juice. I had the Strawberry Surfrider while sis had the Banana Berries. Both were good, but my juice was way too sour as I sip it more and more.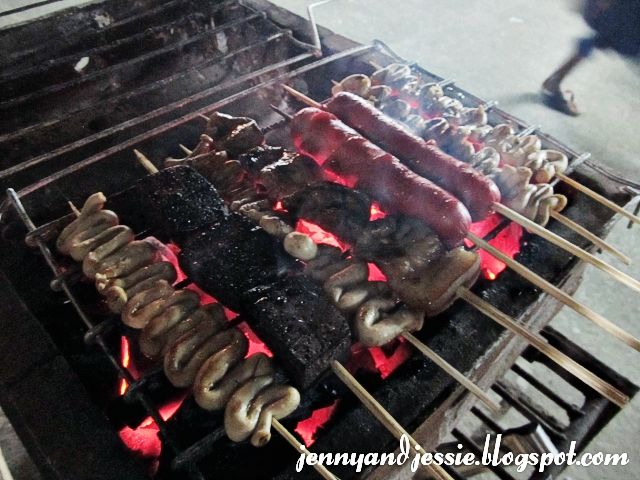 We got home mid-afternoon, allowing us to fix our things in time for our travel late that night. We didn't eat dinner at home anymore; instead, we went to the plaza to eat street food! First round were street-style barbecue (Sis and I had 2 sticks each of the Isaw, I had the 2 hotdogs, and sister had a stick each of the Betamax and Pork BBQ). After that, we had French Fries, sister had fish balls, I had cheese sticks.
We left La Union at 10:30pm, we reached Cubao at 4:45am, and I hurriedly made my way to work, as my shift starts at 6am. No traffic that day, I was able to time in at 5:30am.
The next time we will travel to La Union will be on January, for our cousin's wedding. Hopefully by then, we can already have a food trip at The Hangout Philippines.