Whoa, when was the last time we updated this blog? Well, apologies about that... good thing though is that I just bought my own netbook, so I can now start sharing different facets of my life on this blog, so it won't be sister doing all the "work."
This is our newest blog - though we opened this several months ago, so we want to update it as much as we can, so sister thought of having a schedule. For Mondays, it'll be about Fashion, and today I'd like to share what I wore when the family went out to celebrate mom's birthday.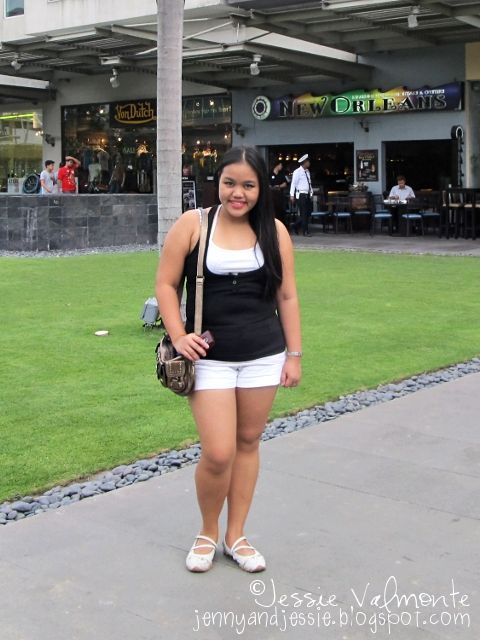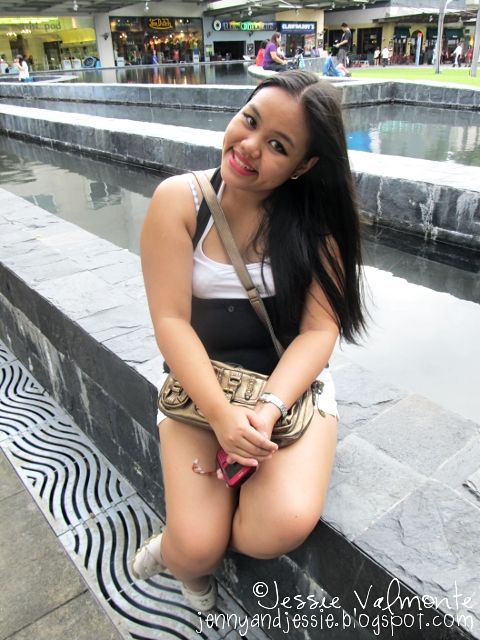 This was just a simple outfit I decided to wear because I knew we would be walking a lot that day - as mom wanted to have pictures here and there (she doesn't go out that much, that's why). One thing to know about me, I am not really that eager to buy clothes - I don't like checking the racks for hours and fitting the clothes, but I could say I do have a closet-full of clothes; thanks to my mom and sister who would shop clothes for me. Well, I am not a fashionista, but my sister said I could carry clothes well despite my chubby figure, so the clothes she hopes she could wear she sometimes buy for me to wear.
Such is the case with the top I was wearing. Sister and I were at a thrift shop, saw it and felt sad it was small for her size. She has this liking for tops with buttons at the chest area, and because it has two colors and two components, she felt I should bought it... and I did.
The pair of shorts was my sister's gift to me earlier this year - this was my first time to own white-colored shorts; I never really tried buying/wearing white shorts or pants prior to this as I knew wearing them would be "high-maintenance," but when I wore this for the first time I fell in love with it. Now, this has got to be the pair of shorts I often wear - I realized, wearing white shorts felt good as it looks clean, therefore I feel clean, too.
Accessories is my current struggle... I usually go as plain as this; I think I need to learn how to accessorize right. These pictures were taken by my sister, at the Bonifacio High Street - Taguig City.
Top
- thrifted
Shorts
- American Eagle Outfitters
Shoes
- Skechers
Bag
- Chat Chat