I am not a bag hag, but whenever I spot an affordable bag, at times I couldn't resist it, especially if it's something that suits my preference...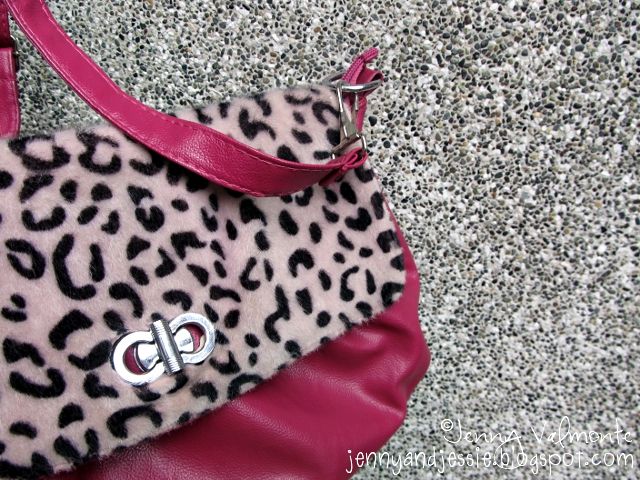 ...like this one, a cross-body body bag I spotted at a thrift shop. Normally, I don't check out the bag section of a thrift shop as often times, bags for sale are already cracked and flawed. Still, on this particular day, I chose to browse the rack (I guess it was the p120 tag that got me to check it out) for a buy-worthy bag, and seeing this looking good, I decided to buy it.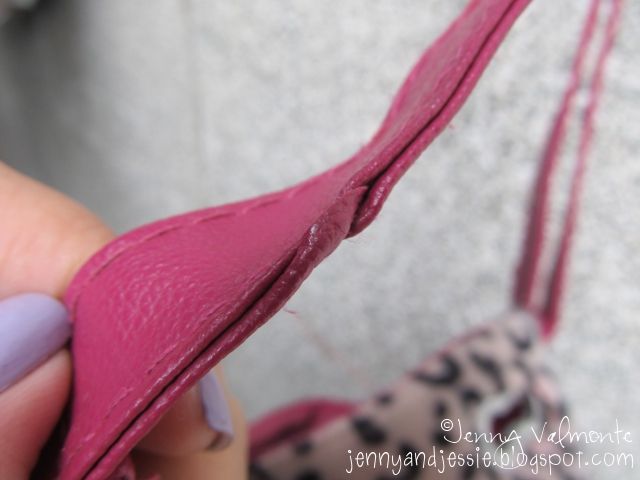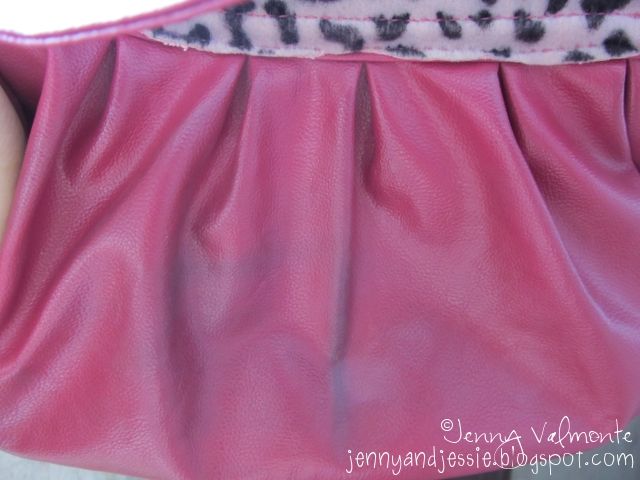 It's not a branded bag, but I did love the material (as it's somewhat waterproof), and the faux fur made it look expensive. However, one of the not-so-good things about me as a consumer, I sometimes get excited about finding "something that glitters" that I tend to forget to scrutinize it very well. The bag has some minimal flaws - not so good stitching, a discoloration at the back part, and a few parts not glued well. If this was a school project and I am the teacher, I'd think the student who submitted this bag either crammed or didn't give it much effort.
Even with the minor flaws, I still like the bag - after all, only I could notice the flaws; whenever I use this bag, friends and acquaintances always think it's a good looking bag. I always just remind myself of that common adage, "You get what you pay for."

My friend Jidhu asked me a question the other night on chat: "What's in your bag?" Instead of answering him, I decided to just make a blog post about it. :)
The bag above was the last bag I used, so it's the one that contains whatever items I own. Now that I have a few bags to choose from, I tend to switch bags every now and then, still containing these items, sometimes more.
In my bag at this moment:
a vanity kit. See below for further details
a book. In my bag I have "The Nature of Water and Air" by Regina McBride... this is a book that I am having a difficult time reading (I am always stuck somewhere), so I carry it whenever I travel - traveling within the Metro can last hours because of traffic. If I am at home I read a different book ("London Bridges" by James Patterson)
my camera. If you wanna know, it's Canon Powershot SX130IS, which I bought December 2010.
my wallet. A very old (now showing signs of age) Marithe+Francois Girbaud wallet (more details can be read HERE).
a pen. Right now I am using a pen given by a food company. It's black, by the way, which is my usual choice of pen color.
a small notebook. This unlined notebook was given by Ms. Carol Tan, owner of Carol's Texan 5 when we attended the first Bloggers Buffet at her restaurant. I love it a lot because not only was it handy, the cover is also made from genuine leather.
a St. Benedict necklace. Something my mom gave me earlier this year.
my cell phone. (not in picture, because I used my cell phone to capture the image above) I still am using the Sony Ericsson K800i, something I bought in 2007.
Seems a lot to fit in a small bag, but really... if you know how to properly arrange it, everything will fit nice.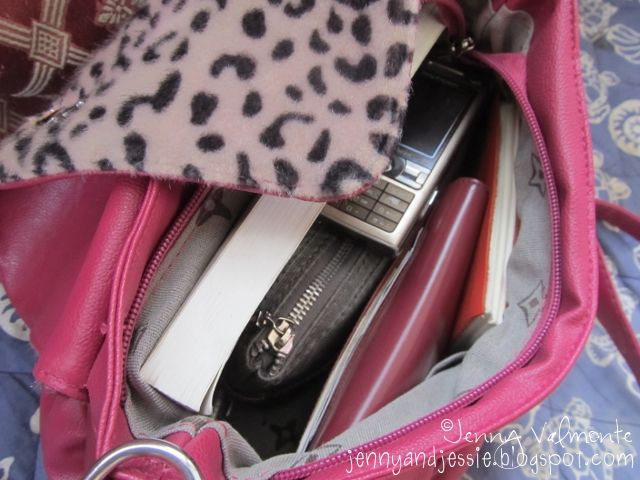 See what I mean? *winks* The gap below (between the book and my wallet) is where my camera will be placed (I used my camera to take this image above).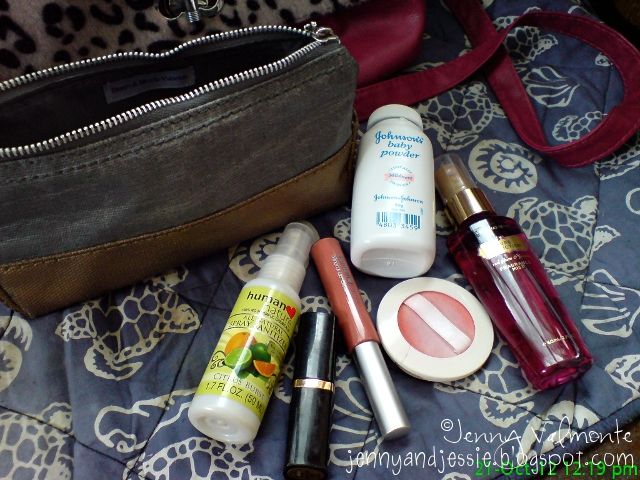 About that
vanity kit
... I am currently using a Bath & Body Works vanity kit, which I bought at an online store for only p75. I am definitely not a make-up person, so inside my kit it has a spray sanitizer (Human <3 Nature), lipstick (Avon), lipgloss (Human <3 Nature), blusher (Careline), loose powder (Johnson & Johnson), and a bottle of cologne or perfume (Victoria's Secret).
The contents of my bag will change later this week when I travel to La Union with my sister, so maybe in the future I will create another "What's in your bag" post.