Payatas in Quezon City is one of the Philippines' largest dumpsites and home to some 12,000 families. Some people living in area make a living by collecting garbage and rug-making using scrap fabrics. As difficult as their life situation can be, it became more difficult for the women of Payatas when their situation got exploited by some middlemen controlling the supply of scrap fabrics and their access to market (to sell their goods).
In 2007, Rags2Riches was created to provide equal opportunities for the women as well as giving them chance to showcase their inner artistry. R2R is a for-profit social enterprise based in Manila that creates eco-ethical fashion and home accessories out of indigenous, organic, and upscaled scrap cloth. Partnering with top Filipino fashion designers - Rajo Laurel, Amina Aranaz-Alunan, and Oliver Tolentino, their visions helped in turning scrap materials into fashion items.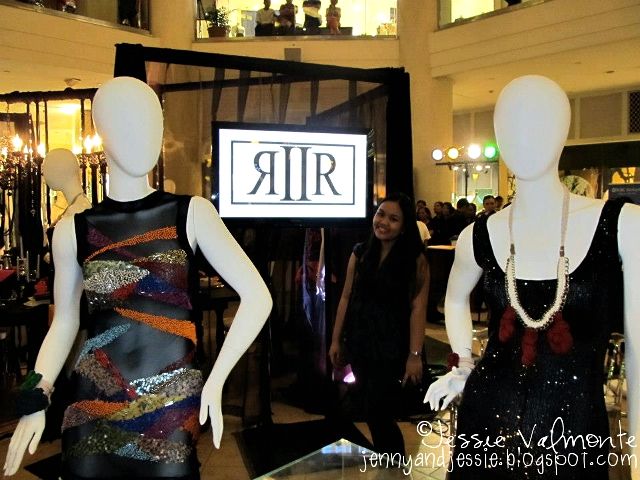 Just last week, I was able to attend the launch of Amina Aranaz-Alunan's new collection -
Nudos
. Spanish for "knots," the inspiration for this collection came from Ms. Aranaz-Alunan's book about making knots.
I just loved how the bags and accessories look like, very stylish and very modern. More than that, knowing the history behind Rags2Riches, I know each of these pieces were handcrafted with (as cheesy as it might sound) love. :)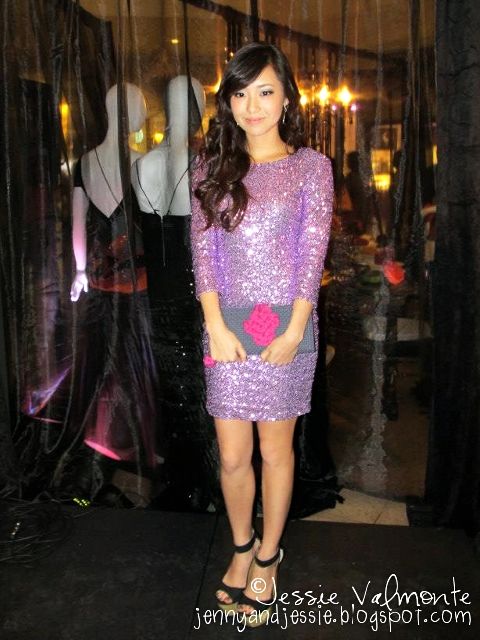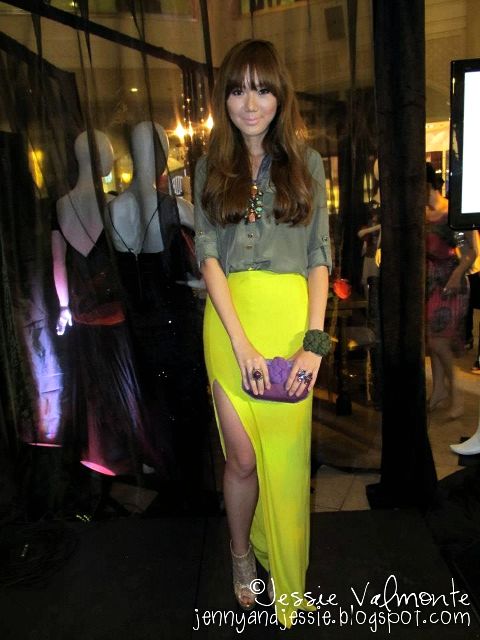 Presenting the R2R by Aranaz Nudos Holiday Collection 2012:
Top Left
- Cartera Bag
Top Right
- Lazo Necklace; Amara Bag
Middle Left
- Lazo Necklace; Sobre Bag
Middle Right
- Pulsera Bracelet; Lazada Bag
Bottom Picture
- Ms. Amina Aranaz-Alunan with the Models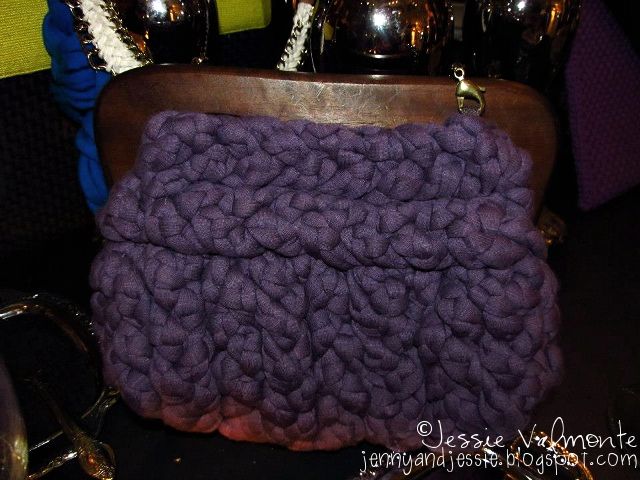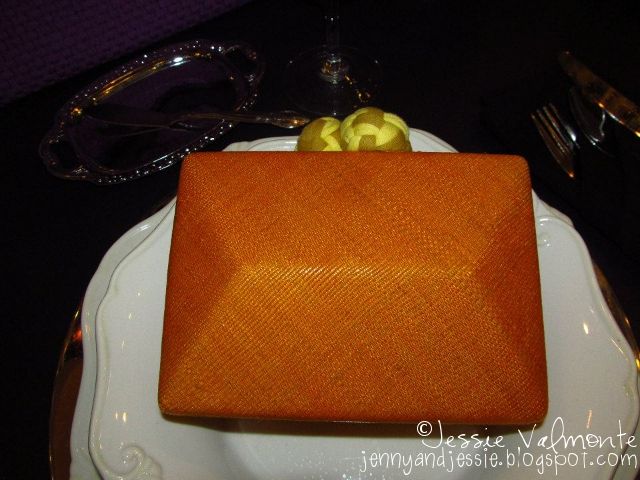 More details about the bags and accessories -
Cartera (Bag) - Purse in knitted cotton x-small basket weave; knotted braid accent with magnetic snap and knotted ball puller; cotton lining with interior pocket. Dimensions - W 10" x H 5" x D 1.25"
Pulsera (Bracelet) - Cuff bracelet with knotted braid accent; vachetta leather with golden snap enclosure
Amara (Bag) - Braided clutch with wooden frame accent; removable antique chain strap and magnetic closure; cotton lining with interior pocket. Dimensions - W 9.5" x H 7.5" x D 2.75" | Chain 25"
Cuadrada (Bag) - Molded clutch in abaca with knotted ball accent; quilted cotton lining, magnetic closure. Dimensions - W 6" x H 4.25" x D 2.25"
Lazada (Bag) - Molded clutch in abaca with braided trim detail; knotted cotton flap with magnetic closure; quilted cotton lining. Dimensions - W 7.5" x H 4.75" x D 2.5"
Sobre (Bag) - Envelope clutch in x-small basket weave; jute flap with magnetic closure and knotted braid accent; cotton lining with interior pocket. Dimensions - W 13.5" x H 8.5" x D 1.25"
Lazo (Necklace) - Necklace with three cotton knot pendants; braided cotton strap with braided string, antique chain and suede string accents.
Cuello (Necklace) - Knotted cotton braid choker; braided string, antique chain, and suede string strap.
As I have said, each of the pieces were beautiful, but if I am to pick a favorite it would have to be the
Cuadrada
bag. I love the feel when holding it; the size was just right to be used at a formal event - and it can hold the basics items needed when attending a formal event (lipstick, foundation, blusher, even a cellphone). Two of cousins are set to get married early next year, and I guess seeing this bag signals that I have to save up for it. Well, the bags and accessories aren't that expensive, but I still have to save up.
If you're interested in any of pieces from the Nudos Holiday Collection 2012, you can visit the Rags2Riches outlet at Unit 3B, Cubao Expo - General Romulo Avenue, Araneta Center Cubao, Quezon City or call them at +63 (02)913-5760. For more information, you can check out their website -
www.rags2riches.ph
or email them at
info@rags2riches.ph
.