Oh my... I totally forgot that I still haven't finished my Ilocos food trip! :) Anyway, Day 3 was our last full day in Ilocos, and we were asked to get up early so we can leave and have more time enjoying the sights, but that morning the rain just fell. We still hoped to eat breakfast early, but the resort's dining area wasn't open yet.
Thankfully, people at the Pilipinas Roadtrip took us to this little food place that looked like a shanty near the Pagudpud Public Market. We wondered why they took us there and then we realized the place serves breakfast. Typical -silog dishes were available that morning, and among the choices, mom and I went for the Longsilog. Others went for the Tapsilog, while sister went for Chicksilog just to give it more variation - she really is a food blogger at heart. Anyway, I was pretty satisfied with my food - the egg yolk wasn't fully cooked and the longganisa pieces were big enough. I didn't know what made the fried rice orange, but it was cooked good.
After that hearty breakfast, it was time to visit the places we weren't able to visit on Day 1, plus the places included for Day 3.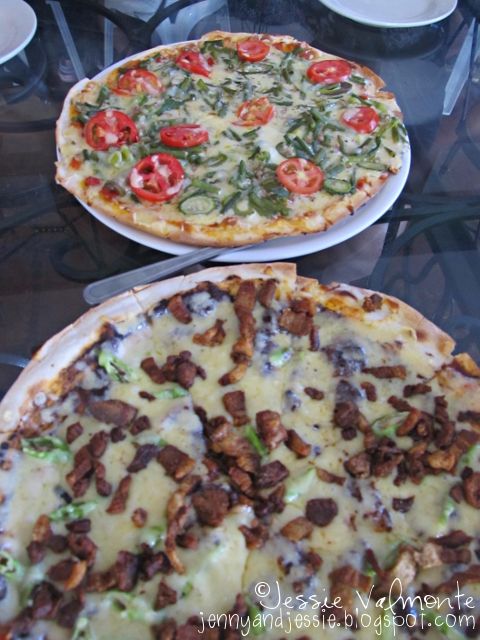 Lunch, we went for pizza at Herencia Cafe - located just in front of the Paoay Church. The church was included in the Day 1 itinerary, but it was way too hot that afternoon and that my sister and our neighbor Ria asked if we could eat at Herencia Cafe, so the tour guides moved this to Day 3 itinerary.
We had a bad dining experience when the staff didn't punch in our order. We were waiting more than 1 hour for our food, people who came later than us were already eating... and since all of our companions were already in the van waiting for us, we just went for the pizzas (our initial order had some other dishes) - Pinakbet and Dinuguan. I could say both pizzas taste good, but because we had to eat as fast as we could, we weren't really able to fully enjoy it.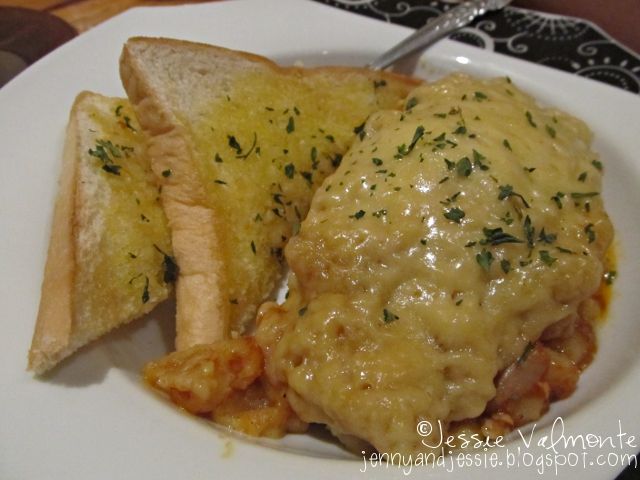 It was already late in the afternoon when we reached Vigan City. We were given about an hour to roam around, buy souvenir if we want to, but because us four (mom, sis, Ria, and I) have already visited Vigan, we decided to just eat early dinner at Grandpa's Inn. Mom didn't eat with us as she ate a lot of free native delicacies earlier, so it was just three of us. Ria had an Oreo Cheesecake, sis had Hungarian Sausage pasta, and I had Baked Macaroni. It wasn't over the top good, but it was still delicious enough to recommend to friends.
From there we headed straight back to Manila. I started feeling queasy sometime during the trip, so that stopover at Pangasinan where some of us ate midnight snack gave me the chance to empty my tummy. I wasn't feeling so good anymore, but I was able to hold on 'til we reached home - around 4 in the morning.
Booking group tours with fixed itineraries do have its pros and cons. Despite my personal complaints, at the end of the day, I feel blessed to be a part of this trip