From its humble beginnings serving a different kind of chicken at the Mercato Centrale weekend market, Manang's Chicken has surely captured the taste of Filipinos. This rave prompted the company to expand their horizons.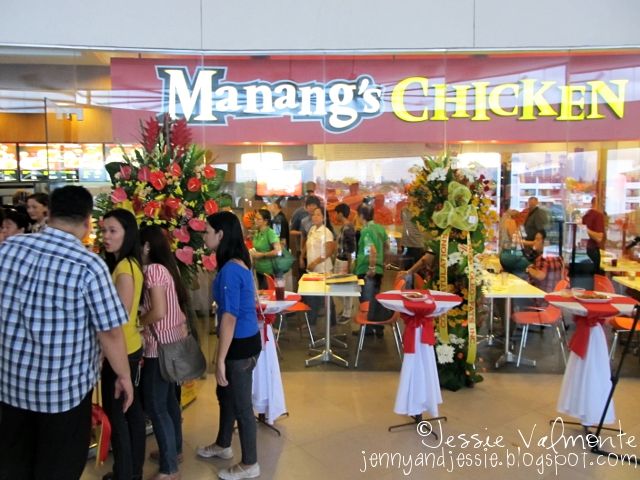 Tuesday, the 5th of June marked another milestone for Manang's Chicken as they opened another branch in Wilcon City Center - Visayas Avenue (Quezon City). I went with my siblings to witness this momentous event.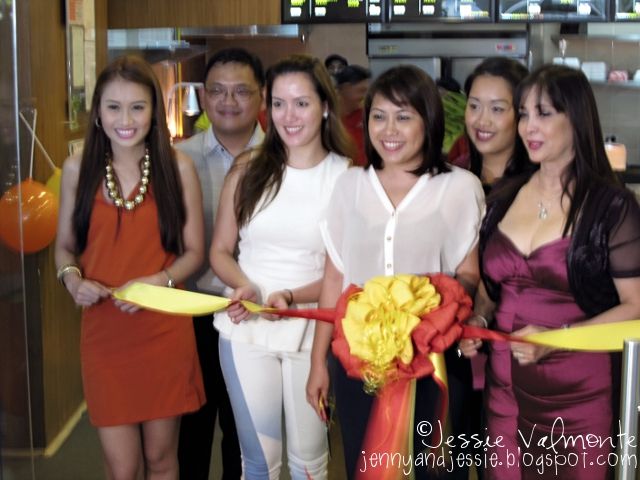 Friends, family members and people from the media graced the occasion.
Like any Catholic celebrations, a priest blessed the place.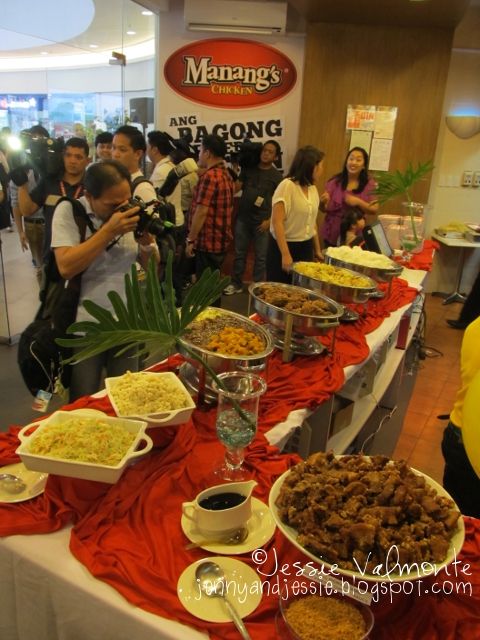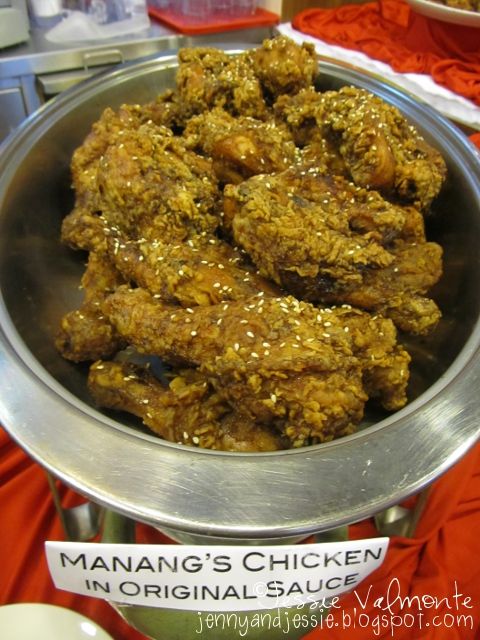 Dishes served at the event were also the same dishes they serve at the store:
Crispy Pancit - I love the texture and the slightly thick sauce!
Coleslaw - Something that reminded me of home. It was a good side dish to the chicken and liempo.
Manang's Chicken in Original Sauce - Their soy garlic sauce comes in three flavors: original, mildly spicy and extra spicy. For this event they served the one in original sauce and I just find it so delicious! The chicken pieces are big, the sauce had the right balance of saltiness and sweetness.
Sesame Beef - The place is called "Manang's Chicken" but of course not everybody can eat chicken, so they added other dishes. I am not into beef in general, but I appreciated that they used kalabasa and napa cabbage as part of this dish - very unique!
Garlic Pork Liempo (with Vinegar Dipping Sauce) - Definitely my favorite dish! I love the flavored vinegar combined with the garlic bits! This is the type of dish that would make one eat a lot of rice!
If you're near Wilcon City Center, do drop by Manang's Chicken and savor the flavor of their dishes. It is definitely "Ang Bagong Fried Chicken ng mga Pinoy."