We used to have a desktop my brother and I use to update our sites, but now that it just died, us three siblings try to share sister's net book, but of course, brother and I can only use it for a short period of time as sister pretty much needs all the online time she can get. Updating this blog might be a little slower than it already is, but I will surely take the time to update the blog.
Anyway, if you read my previous post, or if you have read any of sister's blogs, you already knew that we went to Ilocos last Holy Week, and since this blog is a melting pot of different blog topics, let me just share the food I ate during the Ilocos Trip, starting with Day 1.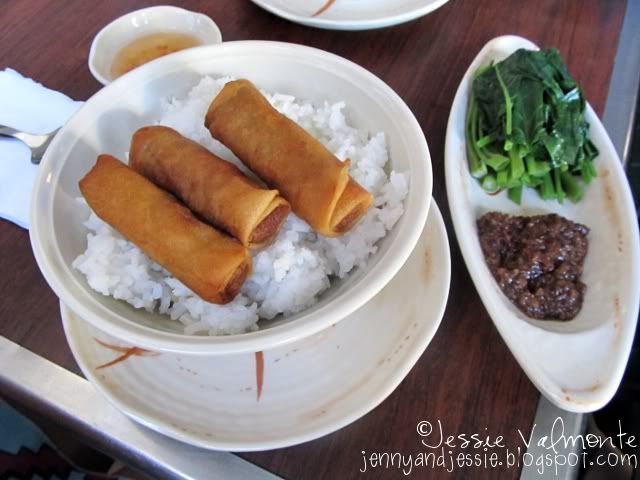 It was 5-ish in the morning of Good Friday when we reached Ilocos Sur... and as much as we wanted to eat breakfast at Cafe Uno (at the Grandpa's Inn), we just couldn't because they said the restaurant was catering to 100 guests. We had no choice but to eat fast food, and since only Jollibee and Chowking were open at that time, we decided to eat at Chowking. All night of traveling made me want to eat heavy, hence this meal.
I am a big fan of Milk Tea, so I didn't pass up the chance to have a glass of Nai-Cha to cool me. Now that milk tea places are sprouting like mushrooms... it's great that Chowking's Nai-Cha upgraded the quality and the taste.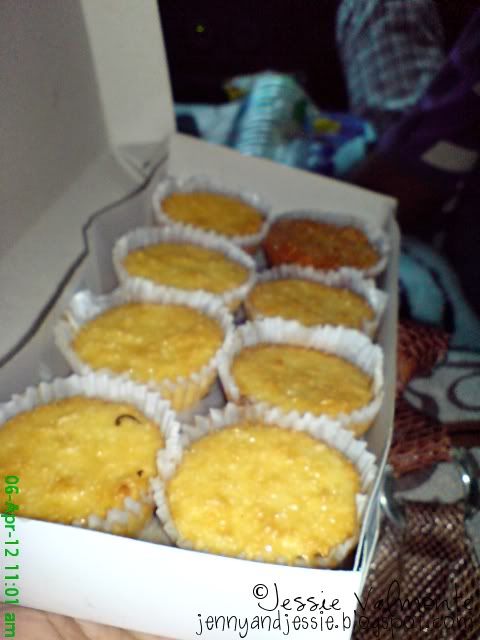 After breakfast, we went to different places around Vigan, and by 11am, we were back on the road going to our next destination: Batac, Ilocos Norte. Along the way, we stopped at this small store and the tour guide of the other van handed us two boxes and some Tinubong. I wasn't able to photograph the box of Carrot Cupcake and the Tinubong, but I was able to take a picture of the Macaroons (above). All were delicious, so all of us were looking forward to coming back to Vigan so we can order some goods to take home.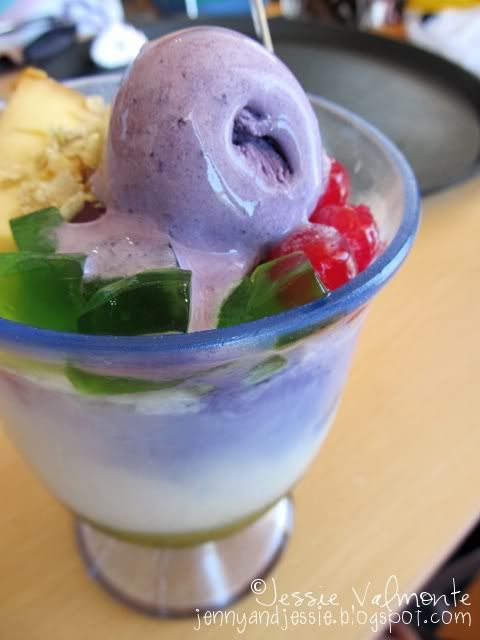 When we reached Batac, it was so unfortunate that their Food Court was closed because it was Good Friday. We basically had no choice but to either go for Jollibee or Chowking, and since we were still a little full, we just wanted something to cool us, so we chose to eat lunch at Chowking (again) and I just had a cup of Halo-Halo. Notice that the ice cream and the crushed ice already started melting - indication that it was one scorching hot afternoon that day.
More places visited... and in between locations we would take the chance to sleep or munch some snacks (junk food).
Late afternoon, before they took us to the resort, we passed by the public market in Pagudpud, Ilocos Norte so we could eat some Empanadas. I already knew back then that the empanada sold in Batac was much better than the ones in Vigan, but since we weren't able to eat at Batac, I guess this was a great replacement. It sure looked and tasted like the Batac's version, therefore very, very good. It had a lot of fillings and sister confirmed that it was indeed much better than the Vigan Empanada. I actually ate two empanadas that afternoon - it was just so good.
We didn't eat dinner anymore, we were just so tired that a few hours after reaching the resort, we just all went to bed and called it a night.
Food from Day 2 will be shared next time.