In 2008, I was able to buy this fabric sling bag for only p75 at a little souvenir shop while on a trip to Banaue. Since then, it has been my "security blanket," and the bag that I always use, except on formal occasions, of course. I love that I can put a lot of things in it, and because it is a cross-body bag, I feel secure using it. Best of all, it can cover up my tummy bulge, making me gutsy to pose for pictures.
When I started losing weight, part of me started accepting myself and now, I felt the need to slowly distance myself with my security blanket and start using different bags.
I am not a bag lady, but lately, I find myself owning a few bags...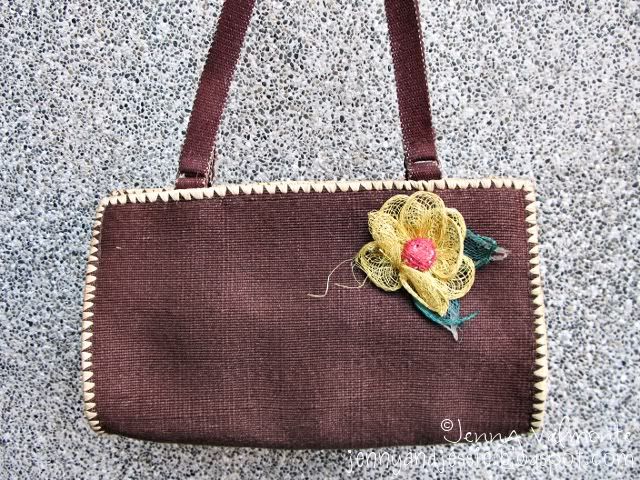 This one was given to me by my cousin Marjorie earlier this year. Quite spacious inside... but the handles are a wee bit long for my liking. Well, this is something I will use during formal occasions or during events requiring guests to wear smart-casual attire.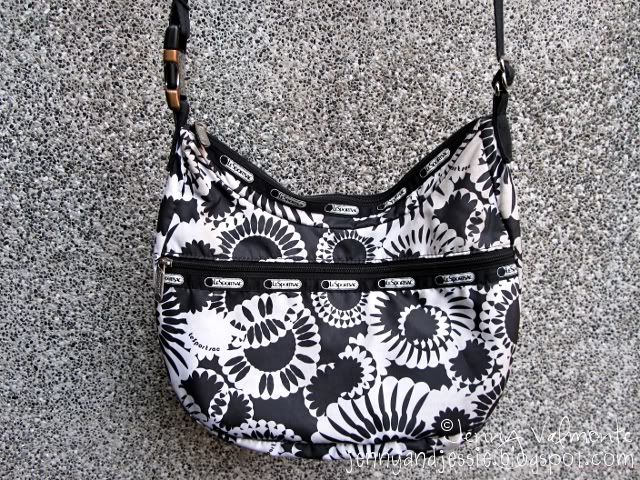 Before traveling to Ilocos with my mom and sis, I wanted to buy a sling bag that is waterproof because my things - especially my gadgets - might get ruined should the fabric sling bag got wet, as part of our trip was visiting falls and beaches. Once, I entered a boutique and checked for bags, but product prices ranged from 800 pesos to as much as 1000 pesos. Being a very thrift person, I thought the bags were quite pricey, so the boutique staff told me to check Ukay Ukay shops. I admit I have bought clothes at an Ukay Ukay shop, but it never crossed my mind to actually check one for bags.
I bought this LeSportsac bag for only 350 pesos. It is the real thing (not a knockoff), so I found this one very cheap for its kind. The handle was a bit short, but I can wear this a sling bag, and currently, this has been the bag that I frequently use.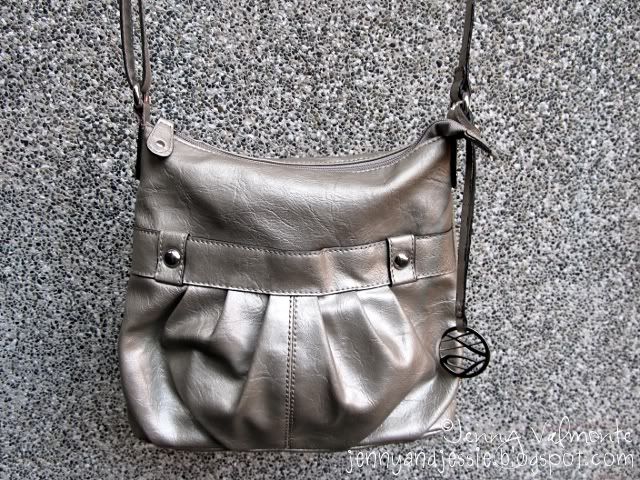 Another sling / cross body bag I bought online. I like bags with this material - as I can use it even during rainy days... and because it is silver and looked casual and that the handles can be adjusted (I can use this a sling bag or as a shoulder bag), I was happy to be able to buy this for only 390 pesos.
This is the newest bag on my little collection. I am not into big-label items especially with bags because I can't tell which is real and not. This Louis Vuitton fabric shoulder bag was given to me by my aunt Julie before I went back to Manila last week, and seriously, I don't know if this is authentic or not... which is why I am a little hesitant in using it. Well, my aunt said that a friend from the US gave this to her, and actually, my aunt have quite a lot of big-label bags that were given to her by her friends from the US. Considering the US government had this law against knock-offs, I reckon this bag is authentic. If you know ways to check if the bag is authentic or not, do let me know.
True, I am not a bag lady... but I am on the lookout for a medium sized hand bag, something formal, so I can use it during special occasions. Will update this when I get to find the bag I am trying to look for.