Hello! Long time no blog!
I haven't blogged lately because of many reasons, and these reasons actually caused me to gain weight yet again. Laziness is one thing, but it's definitely the lack of discipline which led me to fully step out of the track. Well, at times I go out and walk, at times I go to the gym, at times I do the video workouts, but I wasn't as religious to it as I was before and that I tend to eat way too much every meal.
Lunch time today, I was out with the girls (mom and sis) and when sis took a picture of mom and I together, she exclaimed that it's really obvious that I am gaining weight. Words I didn't want to hear, but thankful I did. Coincidentally, today's the start of a new month, a time to start anew and pick up where I left off.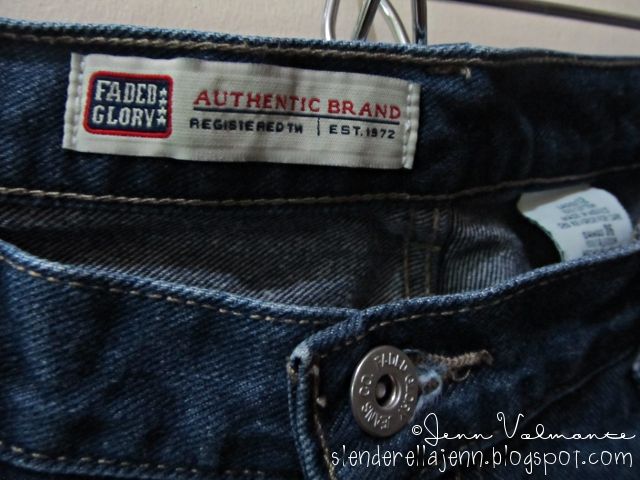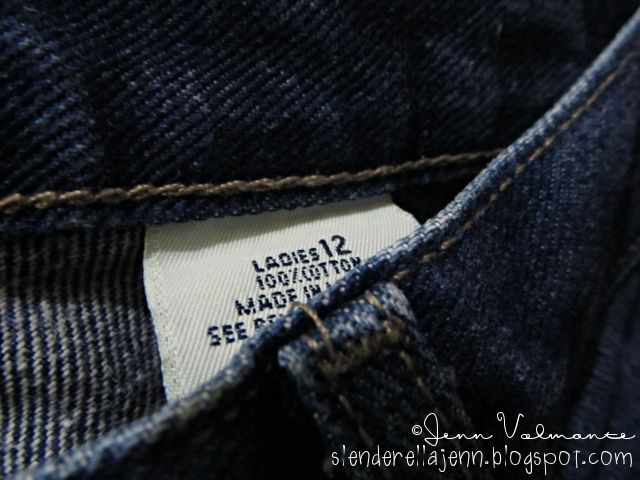 I don't always do it, but I do love to shop online via Facebook. Right now, I can name about 5 online shops that I trust, but among them, there's this one favorite shop. Just last month, the shop had a sale on their denim cropped pants, something I didn't pass up. I bought 2 pairs of denim cropped pants and one pair for my sister, and when I sent a message telling I already paid, the seller messaged me back saying I missed out one item on my Purchase Form. I re-checked the album and clearly, I only messaged "mine" (meaning I will get the item) on three pairs of pants. I told the seller she can just take out one of the vanity kits I ordered to replace the pair of pants I missed out, but when I received the package, it contained all I ordered: 1 vanity kit, 1 camera bag, and the 3 pairs of pants. Surprisingly, the pair of pants I "missed out" was also in the package.
It was a size 12 (31-inch waistline) pair of denim cropped pants. I am not sure why the seller said I missed this one because honestly, I would never order a size 12 clothing (not this time, at least) as I still am a size 16. I messaged the seller about it, but didn't receive any response, so my siblings told me I should just keep it as a freebie of sorts.
Reflecting about it, I considered this a blessing in disguise. Today, this pair won't fit me, but this is something I can control - by working hard to make myself fit into it. Fitting into this pair of pants would mean reaching my target weight (as my sister and mom could fit into it and they're both at 150lbs more or less), so at this point, this is my motivation. I will wear this on my birthday next year!