It's been raining almost every afternoon, but because some schools haven't officially started another school year, it is still summer. Hahaha. Well, despite the rains, it still is humid and quite sunny in the morning and mid-afternoon, so I decided to wear something summery today.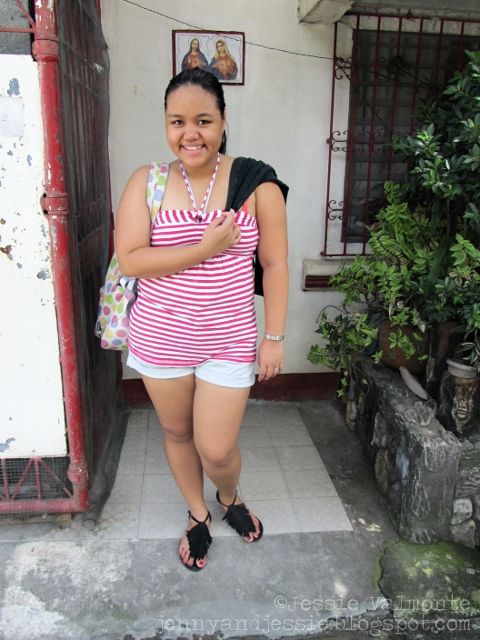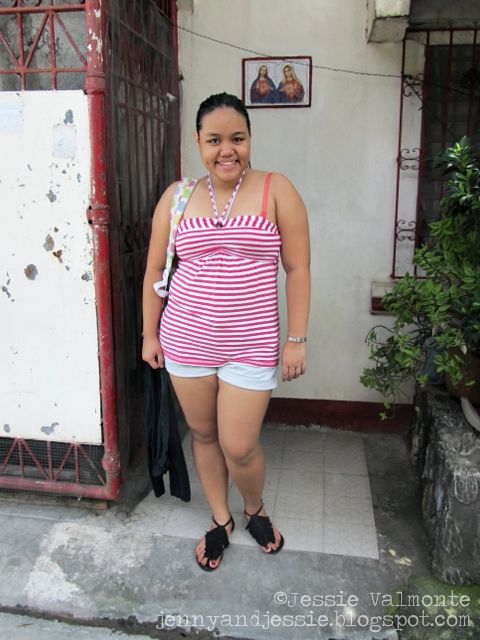 Top - American Eagle Outfitters
Blazer - *bought at tiangge*
Shorts - Mossimo
Shoes - Brash
Knapsack - Interfool
My shift at work for this week is 3pm - 12mn, which means I have to leave the house at 12nn so I have enough time to travel (yes, we live way too far from my workplace). Noon time is when the heat is at its peak, so I felt the need to wear a halter top...but because I leave the restaurant at around 12:30am or 1am, I need something to cover my shoulders because it can get a little cooler.
The sandals I am wearing is something I bought at the Payless Shoe Source. I still haven't done a little photoshoot for the latest footwear I've bought because I didn't have enough time to have a pedicure (what I have on my toes is a week old pedicure I gave myself - just brushing the nail polish, without having to do a whole lot of ceremonies like my sister does). As soon as I can ask my sister to pamper my toes, I will share pictures of the footwear.
PS - That is not our house, by the way... I was waiting for the tricycle to pass by our street and one of the neighbor's houses had a shade, so I just stood there while waiting for my ride out of the neighborhood.