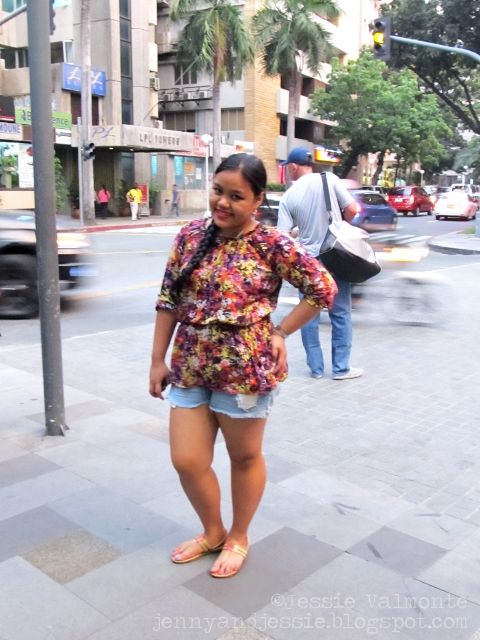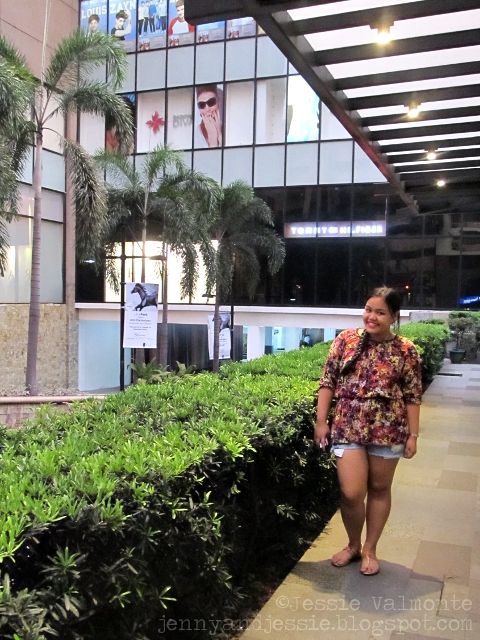 Awww.. how come I wasn't able to post this?
Anyway, this was my outfit when we went to an event at Max's Restaurant in Greenbelt 1. We arrived quite early so I asked my sister Jenny if she could take a picture of me outside. Basically, I just wanted to have a picture showing the streets of Makati, but we realized it wasn't that easy because not only did people look at us, we were also quite worried someone would approach us to say picture taking is not allowed. Well, we weren't able to capture what we wanted, but I guess these aren't that bad.
Top - Jewels
Shorts - l.e.i.
Footwear - Ipanema * Giselle Bundchen
My blouse I bought when I received an invitation to be a godmother. I was actually looking for a dress, but my sister suggested I buy this instead so I can wear it even on typical days. I'm glad I took her suggestion.
Oh, I called this post "Cluck Cluck" because Max's Restaurant is known for their fried chicken.