I thought I won't be able to post this Wednesday because I am on a graveyard shift this week and I spend the entire day sleeping to recharge for work. However, since it's the Holy Week and my employer issued a memo that the restaurant will be closed for Maundy Thursday, Good Friday, and Black Saturday, my shift at work today is switched to 4pm-1am, giving me time to have a picture taken and write this blog post.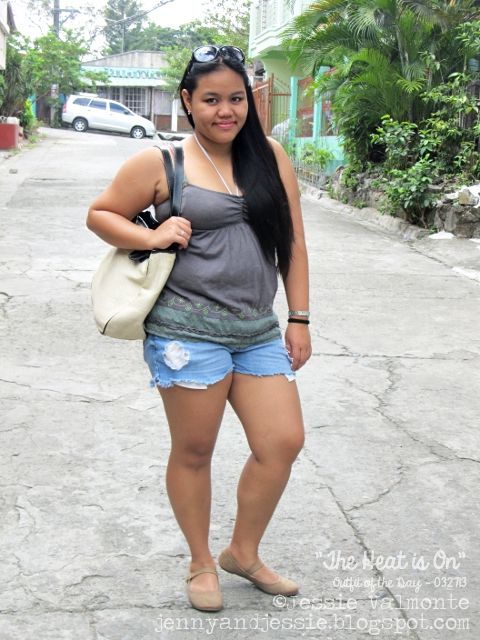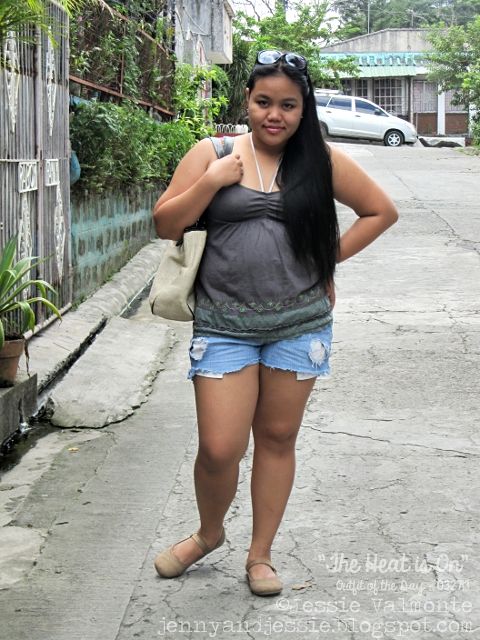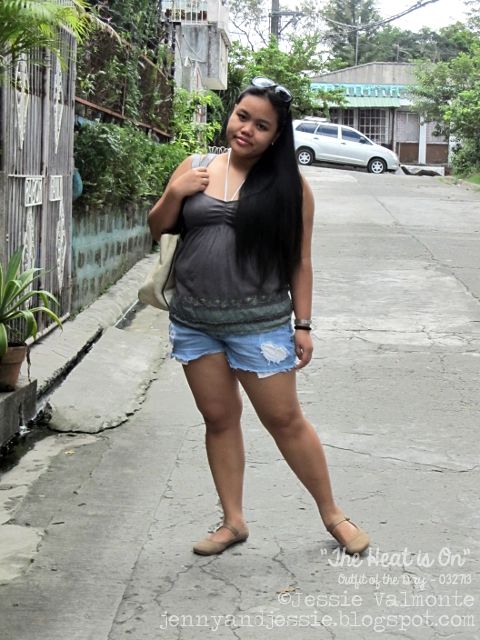 Top - thrifted
Shorts - l.e.i.
Shoes - Brash
Bag - Nine West
Shades - i2i
The summer heat is becoming quite an annoyance. It's difficult to move around, it's difficult to choose what to wear, but thankfully, my closet has enough shorts and sleeveless tops to wear. Although, I have to choose the colors wisely, as some colors and fabrics tend to make me feel uncomfortable, especially when I start to sweat from walking under the sun.
The top was thrifted and bought a year ago, while the shoes was part of my new two pairs of shoes, which I bought during the sale at SM Makati (I bought these shoes at the Payless Shoe Source). The bag? That was initially a hand-me-down bag Aunt Mely (my uncle's wife) gave to Aunt Mary, but because she doesn't go out that much and that she's not really into this kind of bag, she decided to give it to us. My mom owns this actually, but part of the perks of living with mom and sis is that we share things.
The heat is definitely on... and I am thinking of having my hair cut to help with the uneasy, uncomfortable feeling.