Hello all! I got home quite early today, giving me some time to write a blog post, but this will be short (and sweet) because I still have to wake up at 3am later so I can be on my way to work at 4am.
Anyway, we already shared about the wedding we attended last weekend, even my sister shared the
nail art
she did; it's now my time to share something personal about the event - my outfit for the day! :)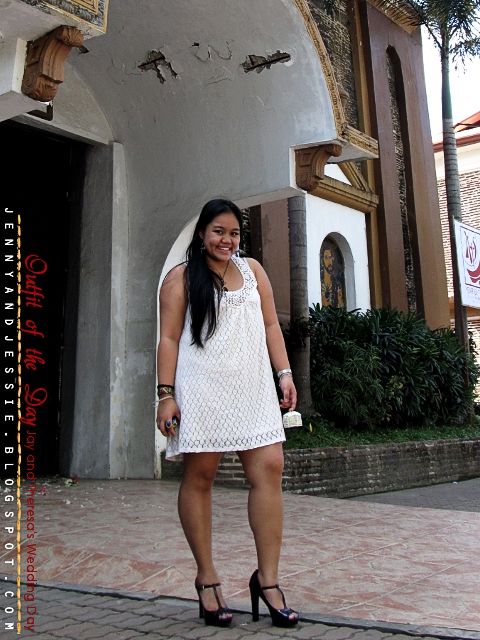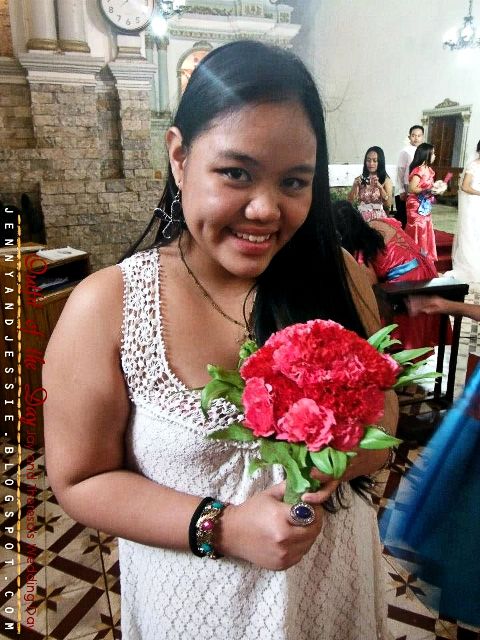 Dress: Thrifted
Accessories: Ring (borrowed from sister) | Bracelet (borrowed from mom) | Necklace (borrowed from aunt ju) | Earrings (bought from the flea market)
Shoes: Christian Siriano for Payless
A very simple outfit for the event; the dress I bought at the nearby thrift shop... one time, sister and I went to the shop to look for dresses because we are going to attend two weddings - the other one is scheduled this weekend. I went with my sister to the shop because we are always like that; whenever we needed to buy a new outfit or a new pair of shoes, we see to it that we're together so we can exchange opinions about the items we wanted to buy. The dress, I remember was only 120pesos (about 3USD), and I loved that it looked simple enough not to catch any attention.
The shoes, I bought last December at the Payless Shoe Source. A branch just opened at the mall nearby, and although there weren't that much choices, the shoes were indeed priced just right. I might post more pictures (including close up ones) next time.
As for the accessories... I decided to go color crazy; I guess that's one of the nice things about wearing white, it can go with any accessory. :) The necklace I didn't plan to wear... but Aunt Ju asked my sister if she already has accessories for her outfit and handed her a bag of necklaces, which sister lined up on the bed for some pictures. I wasn't able to take a close up picture of the necklace, but it has gold bar-like chain with an oval brown jewel-like pendant. The only thing that's wrong about my outfit was that I wore my black ponytail as a bracelet. Totally boo..