I am not a super fashionable person and I don't own that much clothes, so outfits I'd share would often feature mixes and matches of the clothes I own.
For this "Outfit of the Day Wednesday" post, let me share I wore during "The Sweetest Thing" event, which happened last Valentine's Day at the Rockwell Tent in Makati City.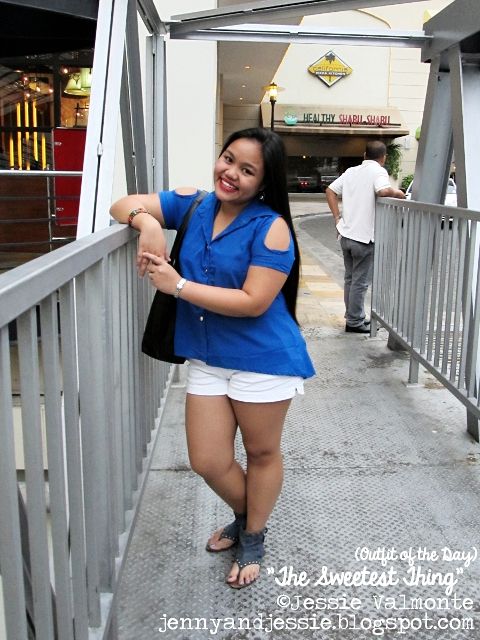 Top
- Divisoria bought, the label's in Hangul
Shorts
- American Eagle Outfitters
Shoes
- Primadonna
Bag
- Nine West
Accessories
- Esprit (watch) | Bracelet and Earrings bought at the weekend market
For some reason, both my sister and I wore blue that day (she's a little shy to share her outfit as she feels her top emphasized her big tummy). Personally, there's no particular reason why I chose to wear blue on Valentine's Day, it just so happened that I wanted to wear this top and matched it with a pair of shoes made of denim.
The shorts are given to me by my sister and it has been my favorite pair. She also owns the bag... I once borrowed it when I needed a big bag going to work and she decided to give it to me after seeing that the bag has served me well.